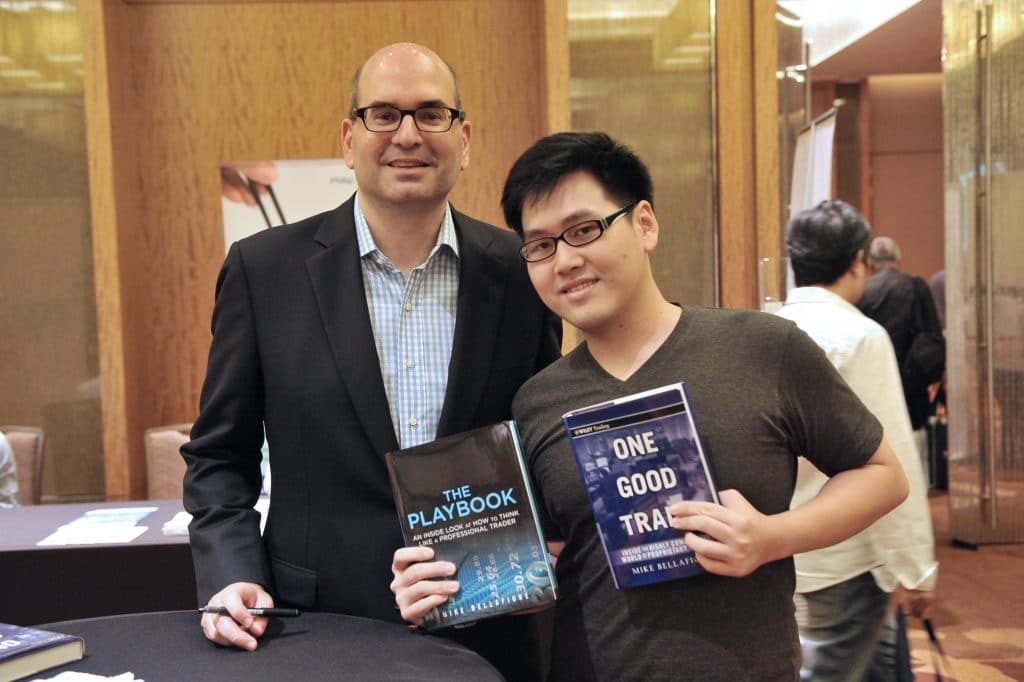 An experienced and successful trader is starting with our desk, powered by Kershner Trading Group, next month. He is one of the more diligent traders you could meet. I have compared him to Tim Tebow in One Good Trade for work ethic.
He just powered through One Good Trade and The PlayBook to improve his trading game and better prepare to trade on our desk.
As is his way, he sent me 40 rules he highlighted from reading The PlayBook.  I thought I would share this experienced, successful trader's lessons from this trading book with you:
You are only as good as the stocks you trade
Make one good trade then one good trade then one good trade
Become a CPT- consistently profitable trader takes time
Become YBT- your best trader
Be willing to take risks
Need to have patience and an open mind to learn a proven method
Find the best trade setups for me
Be big in my best trades 
Be patient with entry and make sure that the stock entered meets the criteria for one of my better set ups
Have a detailed plan for exit and stick to the plan: use if/then statements
My job as a trader is not to be right or wrong but to manage risk
Hold for the real move
Be proactive and process driven
Have an edge: I can execute consistently and improve constantly
Treat every trade as a learning experience
Avoid thinking in dollar terms but standardize in terms of percentages to measure performance and manage risk
Need to have a sniper mentality. Be patient and wait for the best opportunity.
Need measurable, challenging and realistic goals
Use all my resources to improve including other traders.
Make the trades that have the highest probability of success.
Put in my PlayBook daily a trade that makes the most sense to me and archive that trade daily.
Get better at patterns that work in the current market.
Trend trend trade is an easy A+ setup
See the market as patterns that make sense to me.
Write down all the characteristics of a familiar setup.
Fading a stock that is holding above long term resistance is a bad play.
Volume at a price can lead to a bigger price move.
How good can I be as a trader?
Be willing to take criticism and willing to listen to new ideas to make u better.
Always have to be willing to improve my game. Unquenchable thirst to improve
Good traders are givers.
Weaknesses do not matter if you find solutions – Ray Dalio
Focus on my strengths
Keep working to improve and adapt to market
Yes! I love trading.
I will do best when my talent blends with my passion.
The day I quit working on my game both mentally and physically is the day my career comes to an end.
Discipline is executing your detailed plan every time.
No man's opinions are better than his information.
Trust the tape.
These are excellent trading principles to consider with your trading.  Maybe one or a few of them will help you improve your trading game.
Thxs for reading!
Related posts
The education of a trader: The PlayBook
Trader improvement on steroids with The PlayBook Checkup
The PlayBook Checkup: One Bad Trade
* no relevant positions