I am proud of a trader on our desk.
He got stopped out in FNSR.  In a trade that he should not have made.  The trade is too fast for him.
(Learn more about trading edge in this video.)
He violated his stop loss.
He got caught like a deer in headlights as the trade went against him.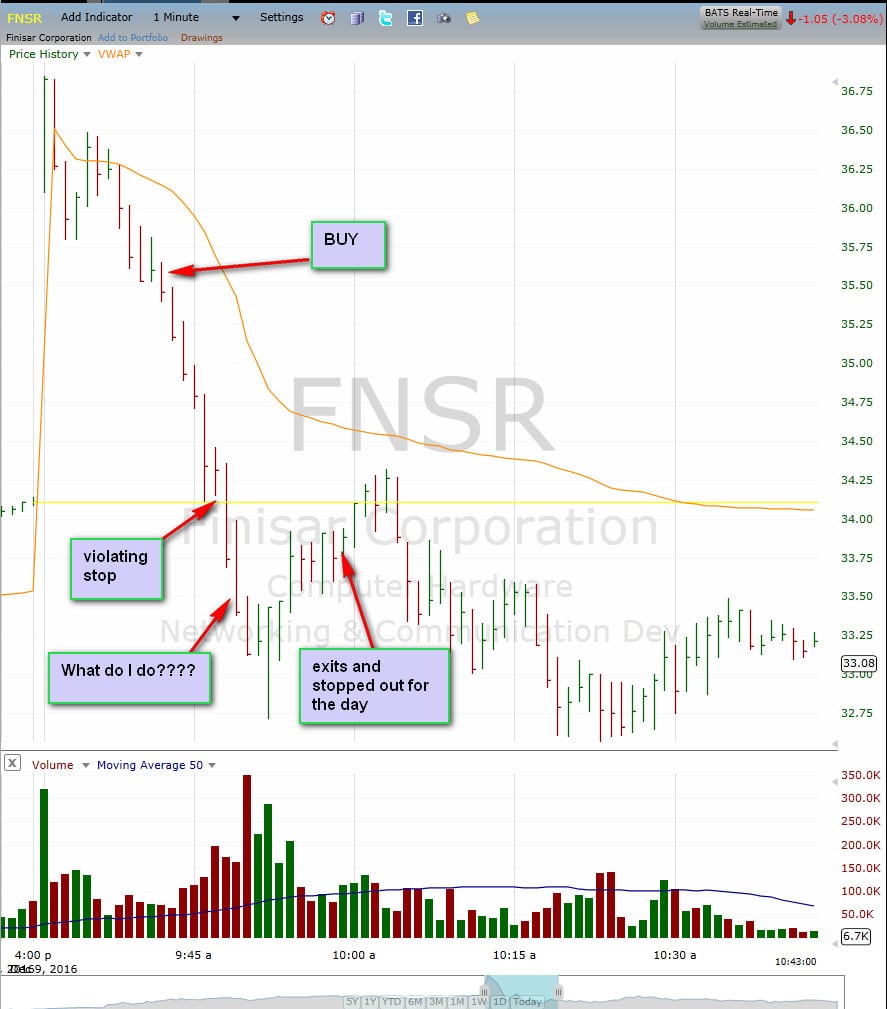 That is a pretty tough down move for a stock that appeared to have good news before the open.

Bella, why are you proud of this trader?  He appeared to do so much wrong.
He learned very valuable lessons from this trade, as he specifically communicated to me in a closed-door review.
This trade does not fit his personality.
He should eliminate this trade from his trading.
He should stick to 2nd Day Trades, which better fit his personality.
This rip helped the trader understand his edge better, which fits his personality.
This trading session now became a large win!
Related posts
Finding and increasing your trading edge
*no relevant trading positions