After our 11AM Open review a trader approached my desk.
"Bella can I ask you a question?"
"Yes."
"Do you think I should add here to ANF?" (Abercrombie & Fitch Company)
I looked at the chart, saw it trending cleanly above the important 41.50 technical level, spotted a target entry at 42.11 and a definable exit at 41.94, found room on the longer term charts to 43.80 and possibly 45.
I said, "Yes."  Then bid for ANF at 42.11 where I was hit and set a stop for 41.94.  This was a Trade2Hold with upside to its next long term technical level of 43.80.
During the course of the day I managed my stop.  I moved it up to 42.34 then later 42.62 when it did not explode through 43, then later to 43.19.  It was one of those positions where any subsequent sale was a bad sale.  It brought no stress.  There was only one moment of indecision around 43 on whether to lighten up.  I didn't.  And even this received little thought.
Near 43.80 I got flat as my target had been reached.  This did not slow ANF.  Higher still it would climb.  But I entered to hold until this level so I exited here.
Overall this was One Easy Trade.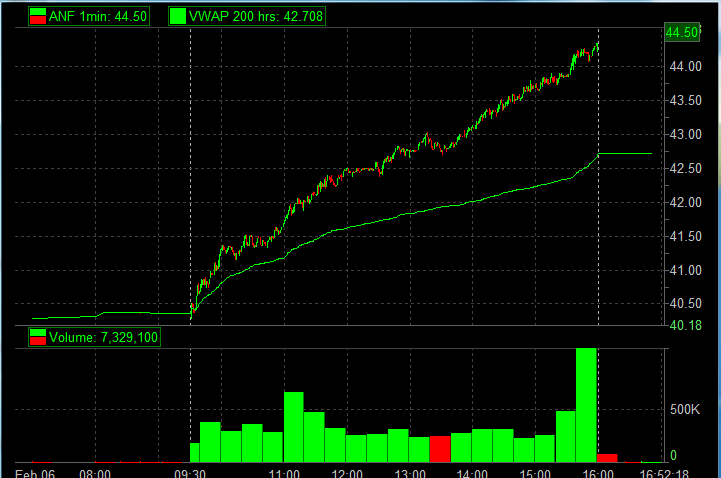 Bella
no relevant positions