Reviewing my notes from Bounce I came across this passage: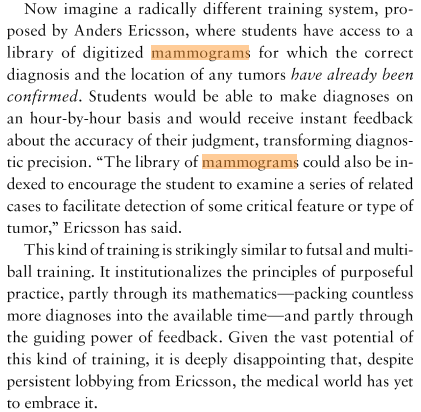 This is so funny as I was in a meeting with my partner, Steve Spencer, the other day with us talking to one of our better traders. Steve suggested for this star trader to take a snapshot (capstone capture) of his charts after his best trades and create a personal data base of these plays. For those who do not know Dr. Ericsson is the world's leading scholar on performance. Said another way if you want to get better at anything you want to read him (or just listen to Steve 🙂 ). So now we have the genius idea of creating a data base of our best trades and their accompanying charts, backed by the guy who knows. Ok excellent.
But what if we took this a step further. What if we created a trading community or desk where like-minded traders shared their best charting set ups, marked up the charts with spots to buy and sell, have the mark ups approved by a technical analysis guru like Adam Grimes of SMB Blog and created a central viewing center to pull such charts from? What impact would that have on the member's ability to improve their technical analysis skills? You need reps to get better at spotting great charting set ups and this idea will give you that.
Mike Bellafiore
Author, One Good Trade