Tuesday, July 12th 2011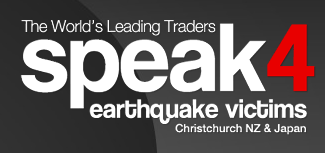 For the past two months, the world's leading traders came together for a live charity event to help victims of the New Zealand and Japan earthquake. All these webinars have been archived and are available to be viewed for those who could not attend.
There is so much awesome trading content here!  Also, SMB's Mike Bellafiore, author of One Good Trade, and some desk members  are inside discussing some plays our traders have made recently in detail. Please visit Trading Symposium to make a donation and view these lectures today.
Great event!  Great cause!  Check it out.