P, Pandera Media Inc (NYSE), popped from 13.70ish to 14.30ish and started to flag.  When it broke above the consolidation of the flag I sought to buy a pullback.  And I did at 14.43 and 14.41 with a stop of 14.24.
P found higher ground and looked like it could push towards 15.  But then there was a pullback that gave back my limited gains that I did not like.  When I first bought P I crafted a way I wanted it to trade.  When I saw too big of a pullback in P that was very slowly making new highs I lighted up.
When you enter a position you do not want to just think about closing for a winner and closing for a loser.  There should be some nuance to your plan to lighten up if you do not like what you see.  The more detail to your plan the more consistent you will be with your trading.  So for me in this case, it was the pullback that I didn't like that caused me to sell half of my position.  I sold into the upmove from 14.28ish to 14.45ish.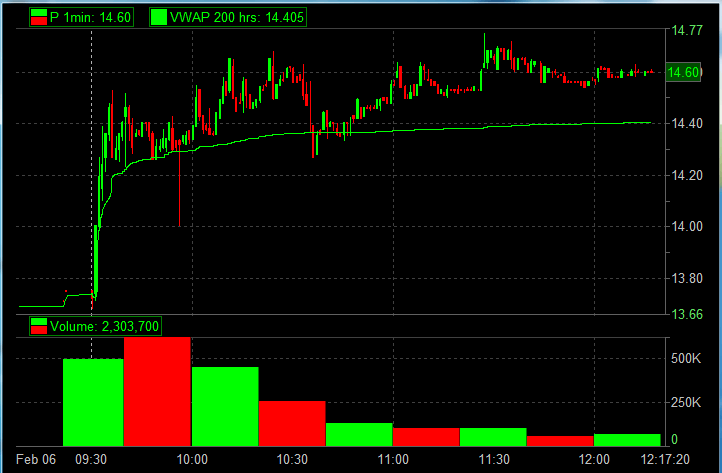 Bella
disclosure: long P