Here are some quick highlights from today's trading.
In the AM meeting, Steve talked about the 208 resistance level that $SPY had failed to hold above numerous times.
This was a level to be short from.
With the overnight session looking calm and almost strong, this flew in the face of price action at the moment.
The level held once again and the market traded down a swift 2%.
At approximately 11:40 AM ET in the live SMB audio feed, Steve Spencer calls out… "See that move in $SPY? That's what an intraday bottom looks like".
We rush to tweet it out at 11:44, and by then the $SPY had bounced another 0.22%.
At 12:08, the $SPY had made another leg up through intraday resistance levels. As price action consolidates, Steve interprets the price action to be tradeable as if the low had been established for the day and upside is still in play.
Steve shares this in the SMB Real Time chat for those that may not have their audio on during the noon hour.
From there, price trades swiftly to the upside and closes in the green.
Technically the market only rose half a percent today. But the opportunity was much greater; there was at least 2.5% to 3.5% of a tradeable price action to take advantage of.
In addition to the $SPY, Steve called out and shared the relative strength of $BABA as it began turning up more than 30 minutes before the rest of the market turned. That led to a 3% bounce after the break of the down trend.
We had Anne-Marie Baiynd in the Real Time chat as well, sharing her insights on price action and tradeable levels.
Here's are some snapshots of today's price action and the chat.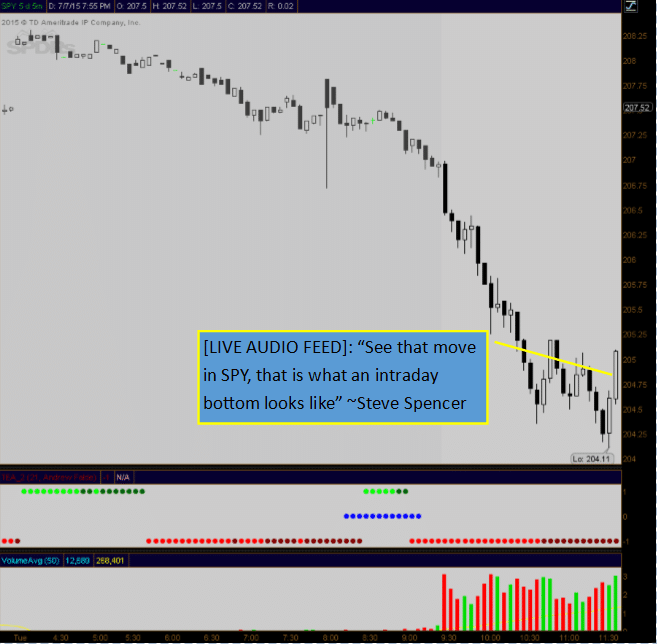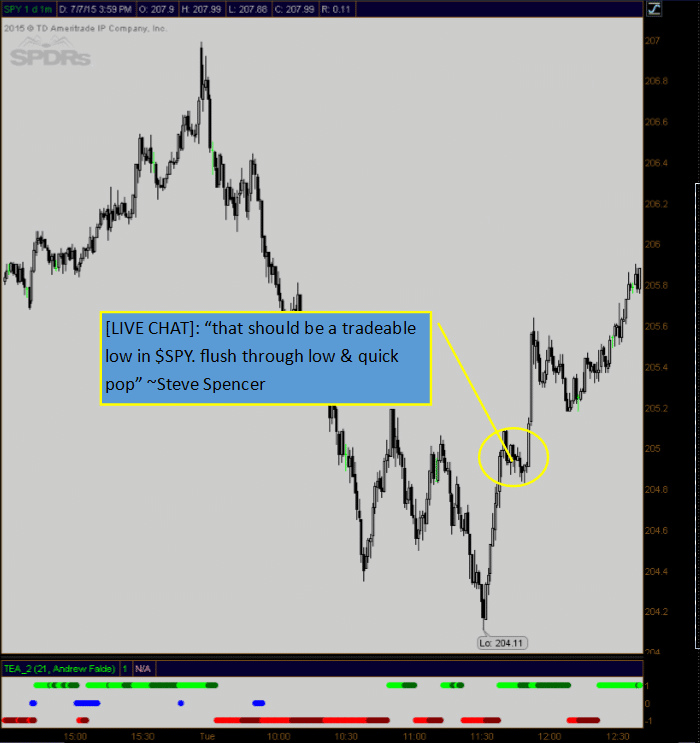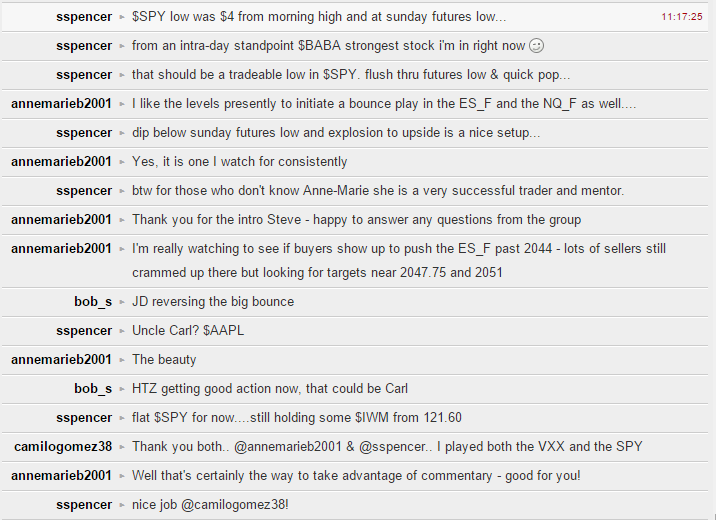 As you listen in on the SMB audio feed, you can tell that many of these ideas and levels come from an entire team of traders at SMB.
Are you ready to have the full force of the SMB trading desk in your corner? Do you want your trading mentor to be accountable, with an open microphone, and guiding you through the trading day — from our pre-market research to the closing bell?
Learn about Trader 90 and the new Trader 365 which allows you to take a virtual seat on our desk and in our conference room.
Don't miss another day of trading with our team in your corner.
Click Here to Join Trader 90 or Trader 365 Today
No relevant positions.