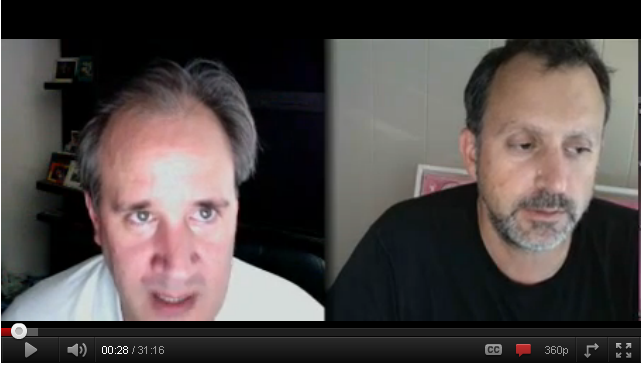 I have had the pleasure of getting to know Michael Martin over the past few years. Hands down one of my favorite trading educators on the Street. And it is so entertaining when he shares his stories about other great traders who he knows, has been mentored by or has read about. He is a Wikipedia of trading anecdotes. I will share a line from him that sticks in my head and inspired this blog post. But first a little more background.
On trading forums you can often read, "I would never pay for a training course!" (I highly encourage traders to stay off of forums that are overly negative and filled with anonymous know-nothings angry at the markets/life. I forbid mentees from posting on forums.) Then comes line after line about trading education being a waste or at worst a scam. Michael Martin in one off-the-cuff remark to me at a book party for Todd Harrison of Minyanville obliterated this thinking. Michael said, "The market requires tuition from everyone." Michael, author of The Inner Voice of Trading, lost 25% when he first started trading on his own, even with guidance from The Trading Tribe. @HowardLindzon, who has taught me more about entrepreneurship by just listening to him and following his work than anyone else on the web, in the video above talks about the bumps and bruises a new trader must endure even if receiving superior mentoring (and also The StockTwits Edge).
I started at a firm that did not offer the trading education that technology, social media, and the growth of the trader training business now allow. This set back my learning curve. I did not "pay for training" but I certainly paid my tuition to the market by struggling to make money for too long.
I get too many emails from those who try to start trading alone, who have ripped up too much money needlessly, and worse yet have learned very little in 8 months of tuition payments/trading losses to the market. I get too many emails from traders at firms who did not pay for tuition, received insufficient training, and now are looking for mentorship. Sometimes I get the impression that I am teaching some traders at other firms more than those at their firms just with a few emails and gchats (I respond to every email sent to me seeking trading guidance).
Look it is the right decision for some to try and learn on their own. But if this is your choice understand you will pay a tuition to the market. Your trading losses almost certainly will be larger than if you received guidance. And if you start on your own and even do things the right way to start your career you will pay your tuition by taking much longer to become consistently profitable as a trader.
As a partner it is my duty to push myself everyday to learn more about the markets. Listening to other traders helps me grow. Befriending other traders makes me more valuable to the trading community and other traders. I work at sending out emails to those I do not know. I work at reading different ways to look at the markets from other market participants. I work at setting up one-on-one lunch dates to consume trading knowledge (Recently I just had a lunch packed with new knowledge sitting with (Denise Shull). When I am asked to travel to give a presentation on trading, I pack my day with meetings with other traders in the city I am visiting. Everyday is an opportunity for continuing education. I pay for my continuing education with my time, travel expenses, and lunch tabs.
Not only must you pay a tuition to the market to begin as a trader but there will always be a cost for your continuing education.
Bella
One Good Trade