Adopting a Daily Report Card sparked the biggest improvement to our firm's trading results in 2017.  Flatly, our firm had a very strong trading year.
Thxs to Nate from @InvestorsLive, and more importantly @Traders4ACause, for the shout out on how this has helped him.

I challenged the trading community, as a guest presenter, at this year's Traders4ACause charity event:
What if at the end of each trading session, you posted a trading Report Card, and not just your trading PnL?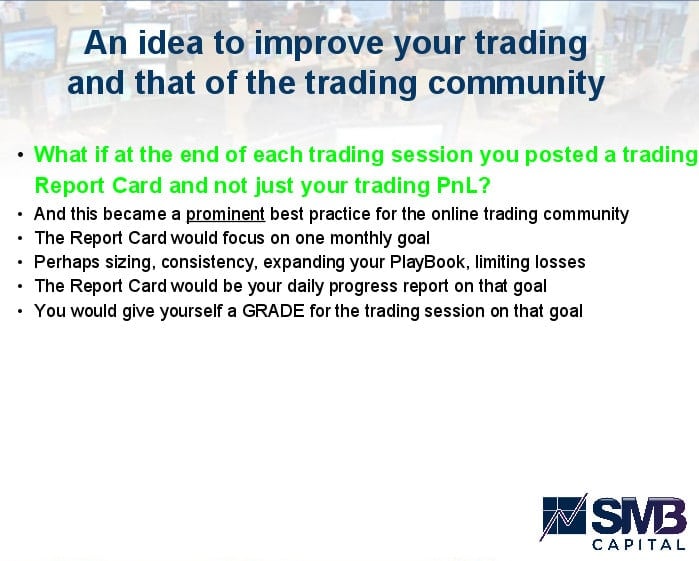 Dr. Steenbarger suggested that traders share a Daily Report Card with him and me after each trading session to spark improvement.
It has worked!
(Dr. Steenbarger offers a large contribution to the trading community in his new TraderFeed site here.)
Here is how it works, if you would like to adopt for your trading in 2018: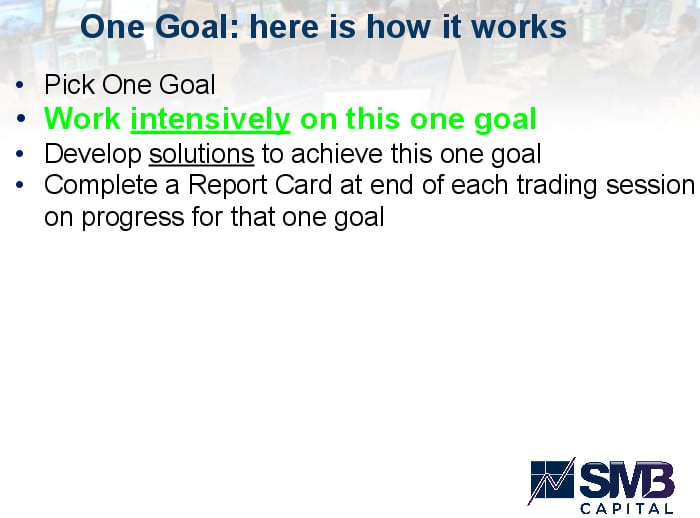 As we plan our goals for 2018, consider how you can give back, like to charities Traders4ACause.
Coach Pop of the NBA San Antonio Spurs said it well:

We may not be "rich as hell" like Pop, but for those with more than we need, the spirit of his thoughts apply.
Happy New Year!
I am grateful for your comments/feedback- [email protected].
*no relevant posts