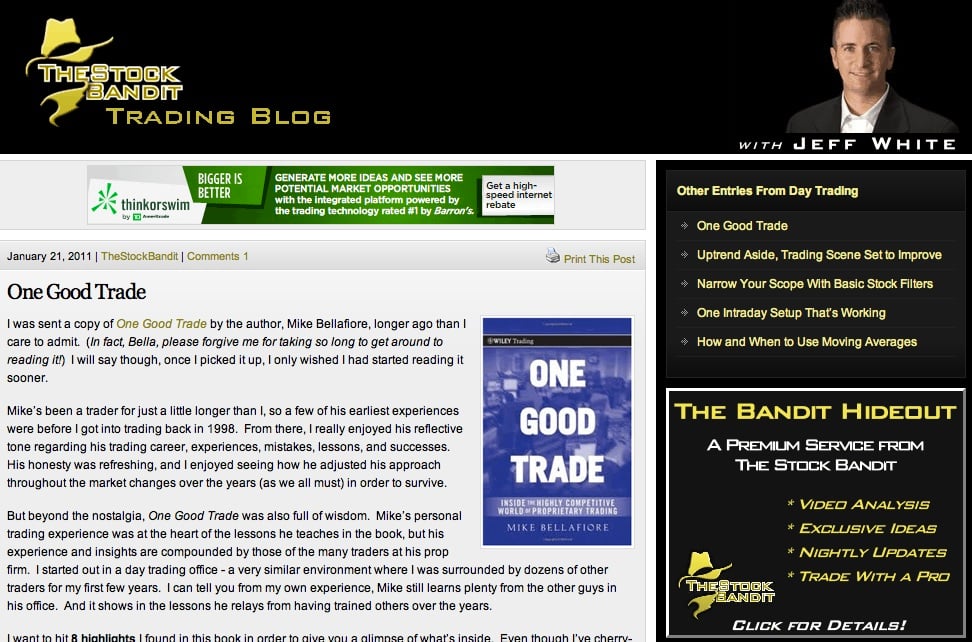 Jeff White of The Stock Bandit Trading Blog recently reviewed Mike Bellafiore's book One Good Trade: Inside the Highly Competitive World of Proprietary Trading. From the words of Jeff, "I really enjoyed his reflective tone regarding his trading career, experiences, mistakes, lessons, and successes. His honesty was refreshing, and I enjoyed seeing how he adjusted his approach throughout the market changes over the years (as we all must) in order to survive".
Some key highlights of One Good Trade Jeff mentions:
Trading is performance based
Maintain lists of setups that work for you and those which don't
The market doesn't care about your opinions
You choose your attitude
Make trades with size when you are statistically most profitable
Work on visualization exercises
Be coachable
Trading is about skill development and discipline
The article can be found here.