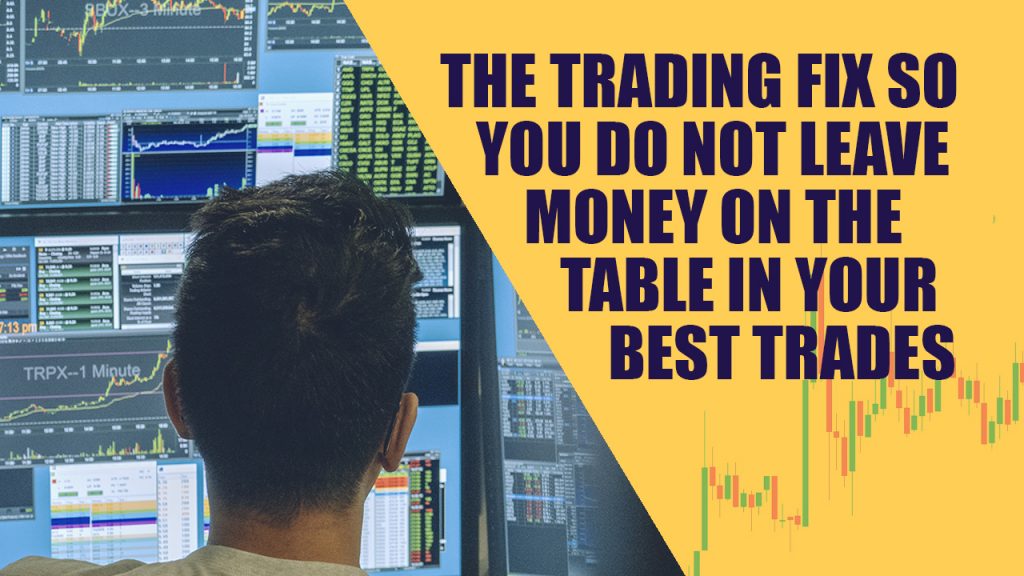 How to do a monthly trading review to improve  your trading PnL
We close the books on another trading month, so this weekend find time to complete your monthly trading review.  We will start meeting next week with the Teams on our desk and Dr. Steenbarger to review their monthly review and set goals for May.
The trading fix so you do not leave money on the table in your best trades
You wait for a good trade to develop for hours or days. The entry signal strikes and you enter. You sell way too early, after promising not to. Your conclusion? There is something inherently wrong with me. We challenge that in this video..
3 challenges to complete after you miss a huge trade opportunity
Two of our traders on the desk missed a trade that they should not have.  I tasked them to do a PlayBook of the trade (See The PlayBook).  They present that PlayBook here so you learn the setup.  But, most importantly, I challenge you to complete 3 challenges after you miss a trade.  Constructive and proactive changes lead to improvement.  And you can get better.  You must get better.
Behind the scenes on the trading desk
Pure fun here.  We share some shots of the traders on the desk in action.
How this trader started making 7-Figures in PnL
We ask an independent trader, who studied with SMB Training and trades his own account, to present one of our favorite trades on the desk.  This is an example of the Big Dawg pattern in an IPO.  From student to successful trader, gain exposure to this trader's work.
*no relevant positions