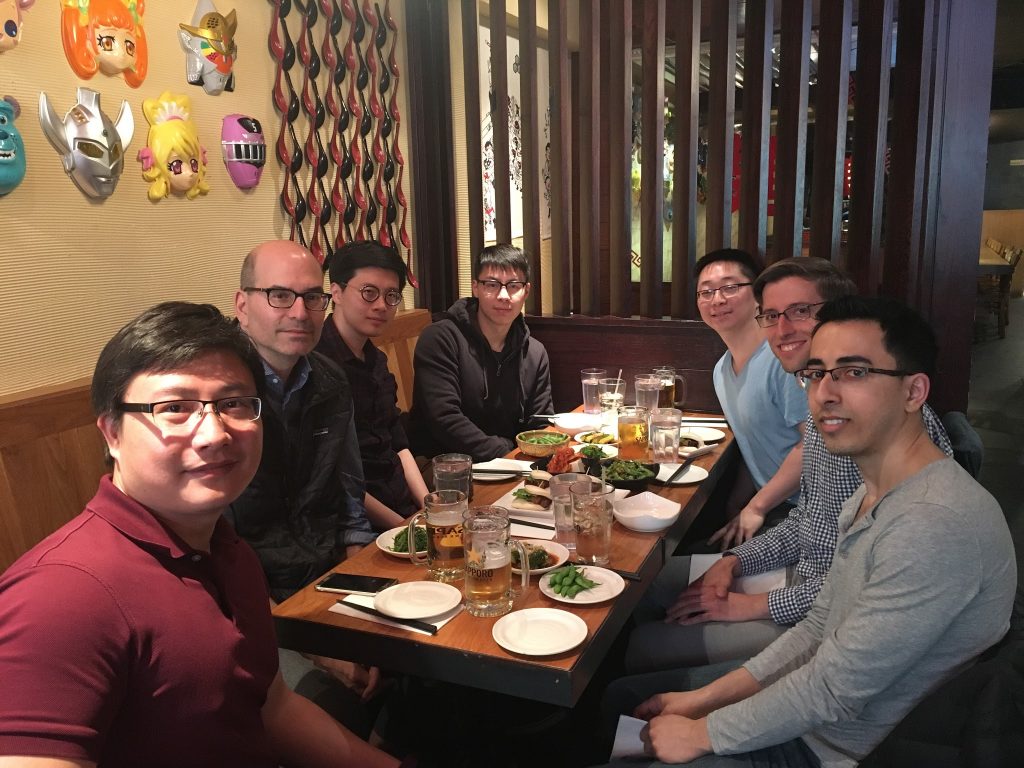 Last night Team SWang, a collection of traders with unique skill sets that trade for firm, met for drinks and food to discuss ways that they could improve.  They are one of the top teams at our firm, based on PnL and improvement.
Their team leader, SWang, encapsulated how Team Trading can help traders: "I didn't know a team could help my trading so much."  Full stop.
SWang credited many traders on his team for helping him make more:
One trader on his team was a go-to for information on an inefficiency strategy
One trader on his team captured shorts at the best price for him
One trader built filters and automated models for him that directly helped him make more
One trader called out trading opportunities
Another provided him with valuable trading information based on his positions
All the traders helping SWang get to watch him trade in real-time.  See his edge with real trades in real-time.  Talk with him about trading.  Ask him questions about their trading.  Build technology to make better trade decisions or automated models with him.  See how a top trader does it, just inches from them.
Not satisfied with their success, during dinner and drinks, the team brainstormed ways each one of them could help the team and how the team could help each trader.
A trader once wrote, "You can be better tomorrow than you are today!"  Team trading is one example how.  This team working to improve upon their success is another example how.
As always, I look forward to your comments- [email protected]
*no relevant positions