On Thursday I was short MCP because it was trading below its two day support of 22.20. The market was having a trend down day and I was very comfortable holding the position until the close. But then something changed on the tape. There was a 100 share bid on ARCA at 21.20 that was being hit and continued to refresh its order. Very quickly it absorbed about 20K shares. There were offers at 21.21 so I covered my short position. When I am in a position that is "working" for me and it is trending with the direction of the market I am very reluctant to close that position. But if something unusual happens on the tape I will take notice and reduce my position or in some cases even get flat. In this case I knew I could easily re-establish the position a few pennies lower (based on MCP's liquidity) so it made sense to be flat until this buyer completed their order and left the bid.
This tick chart helps you to see where the buyer was absorbing sell orders but true tape reading involves watching the Level II and time/sales.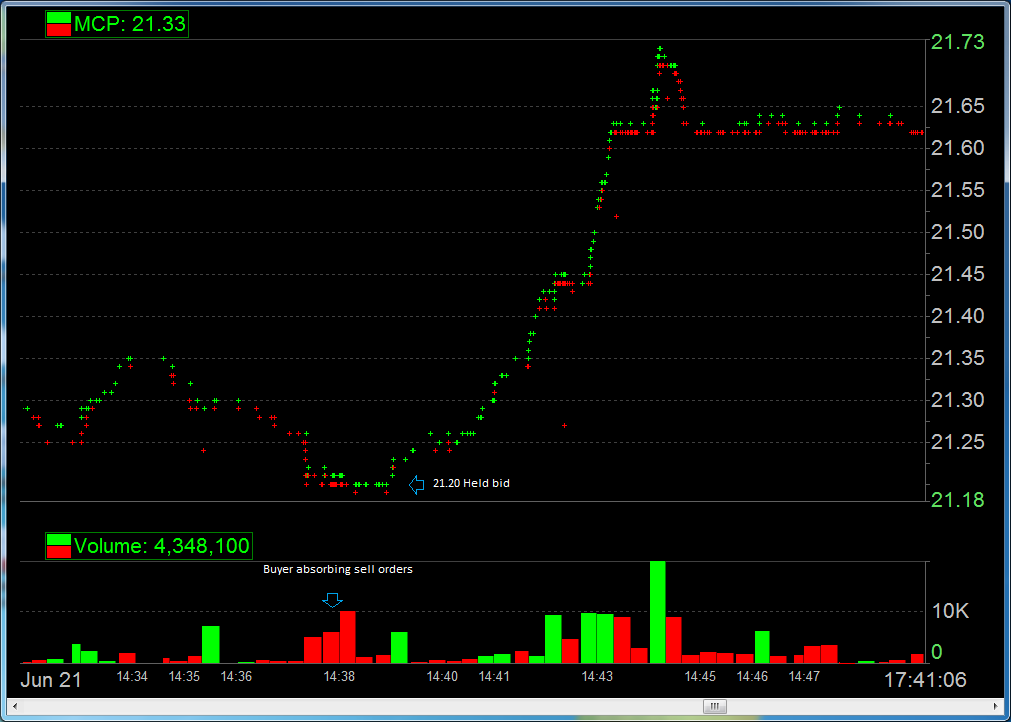 In the meantime I was pretty pumped at the prospect of re-establishing my short position at a much higher price. Just because there was one buyer holding the bid it didn't negate the fact that MCP was below two day support or in a downtrend. It was simply that at 21.20 the risk/reward was less favorable with a buyer holding the bid. So I was prepared to re-establish my position into a 30-40 cent up move. I set my alert for 21.50 and a few minutes later it popped up and I began to look for prices to get short. I shorted a bit as it spike through 21.50 and added some more after it topped out and started ticking lower again. When it traded back down to 21.20 I covered again. Rinse and repeat.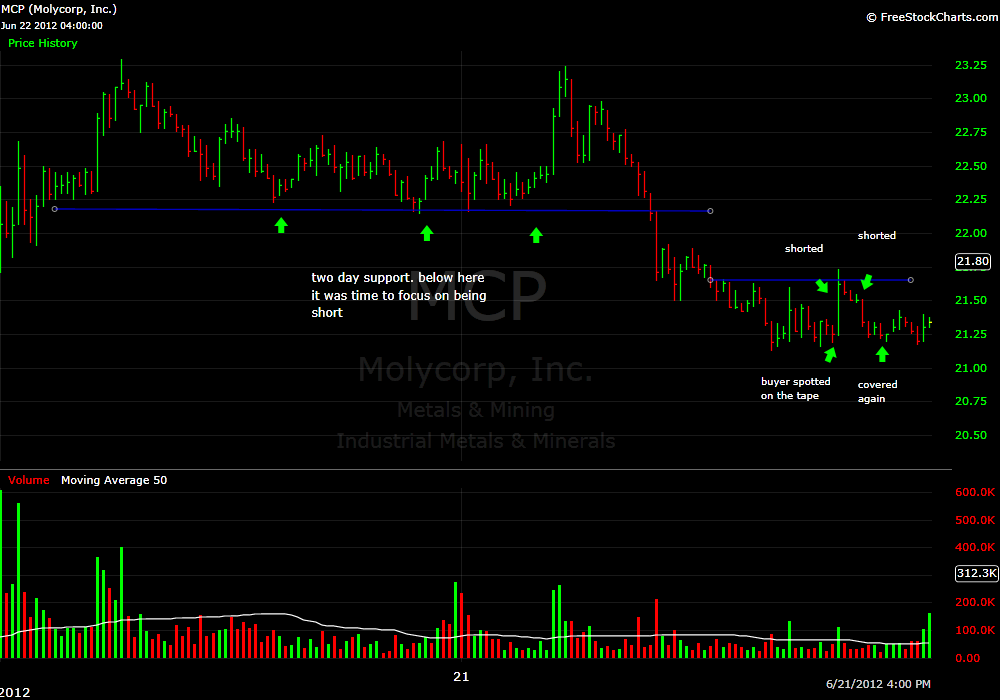 Steven Spencer is the co-founder of SMB Capital and SMB University and has traded professionally for 16 years. His email is [email protected]
No relevant positions