One of the ways I evaluate my trading is by checking to see if I got back in a stock after being stopped out. As a pro trader I think risk first and profit second. Many times I will be stopped out of a position that trades through my stop price only to see it later reach my ultimate profit target. Whether I am able to get back in for the move following the stop out says a lot to me about how well I am trading. If I fail to get back in then perhaps I am not focused enough or my confidence level is not where it should be.
Let's take a look at the BIDU price action from today to see where one of our traders was stopped out, but ultimately was able to get back in for an up move that led to him having a profitable day. His managing of the position and being able to get back in gives me a strong indication that he is trading well right now.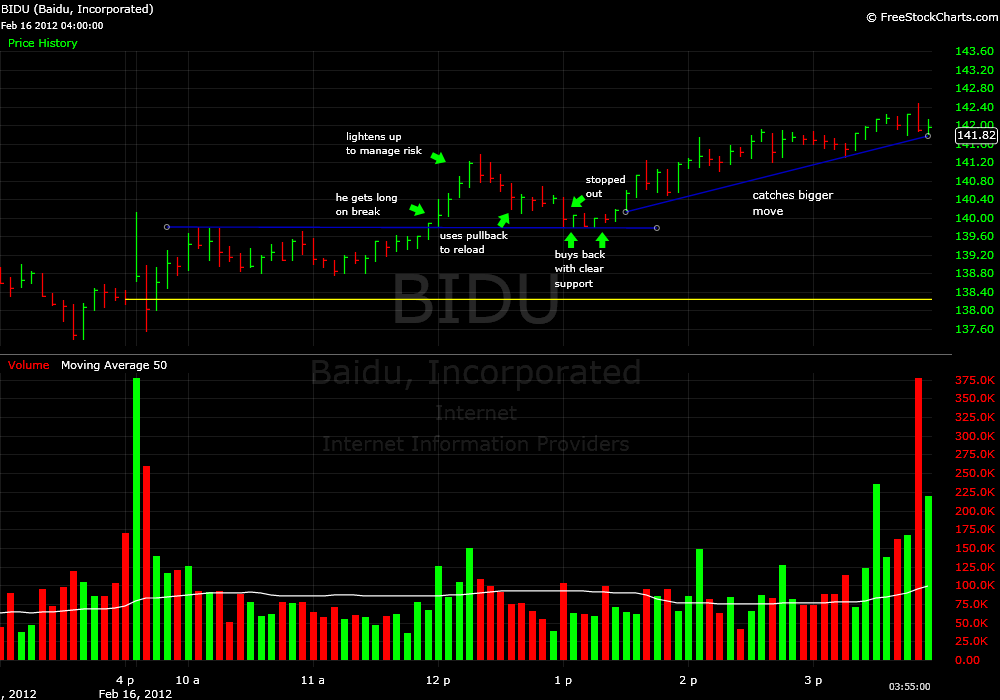 Steven Spencer is the co-founder of SMB Capital and SMB Training and has traded professionally for over 15 years. His email is [email protected].
No relevant positions
*live trades discussed in this post took place in T3 Trading Group, LLC a CBSX broker dealer