We received this e-mail from an SMBU Blog reader.  We hope you enjoy.
So I had my first PlayBook trade today (that is, an A+ setup that I had previously seen and  wrote a detailed Playbook entry for and now I actually traded it …)

The trade was a Second Day Play with Trend Trend characteristics that breaks out over pre-market highs…

FSLR…reported good earnings yesterday and was In Play. It was strong premarket with premarket high at 55.29. It gaps on open of regular session >3%

and is def in play, it takes out the premarket highs and I am long.

THEN THE MAGIC HAPPENS!

So on a 1 year Daily chart it trades through its prior swing price of 56.25 and I add a little, and then it is approaching 12 month highs and I add above 57 which

was a level from the daily, and finally it breaks the 12 month high and I add more on a pull in on the 5 min chart.

So the Premise for the trade came from One Good Trade, but the real benefit was having written a Playbook trade for this that I could reference gave me the confidence to 'actually

add to my position multiple times and hold for the larger move. As you say its being bigger in your best setups that will magnify my efforts – and I saw that today for sure.

Anyways ….. i just have a small account as in University right now but a couple more trades like this will put me past the PDT threshold and then it is on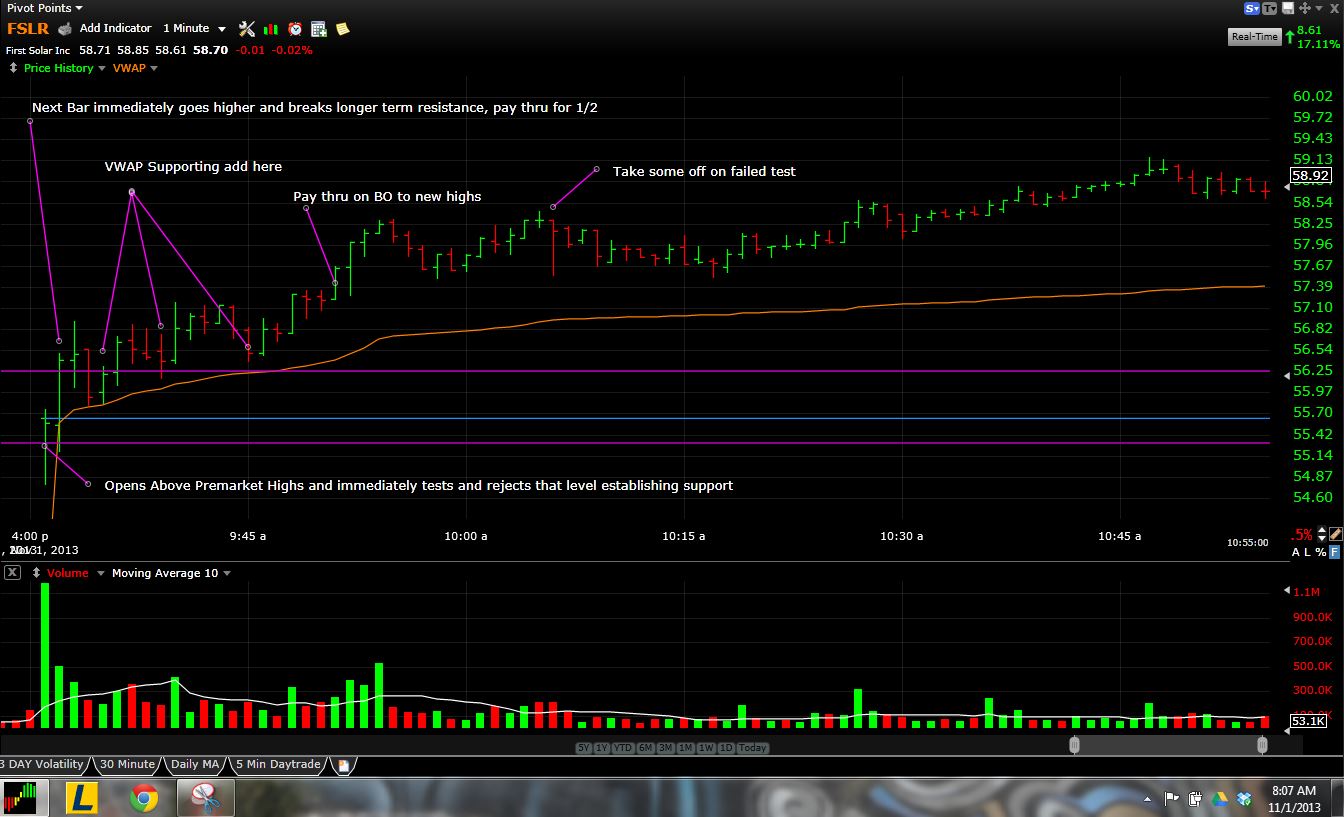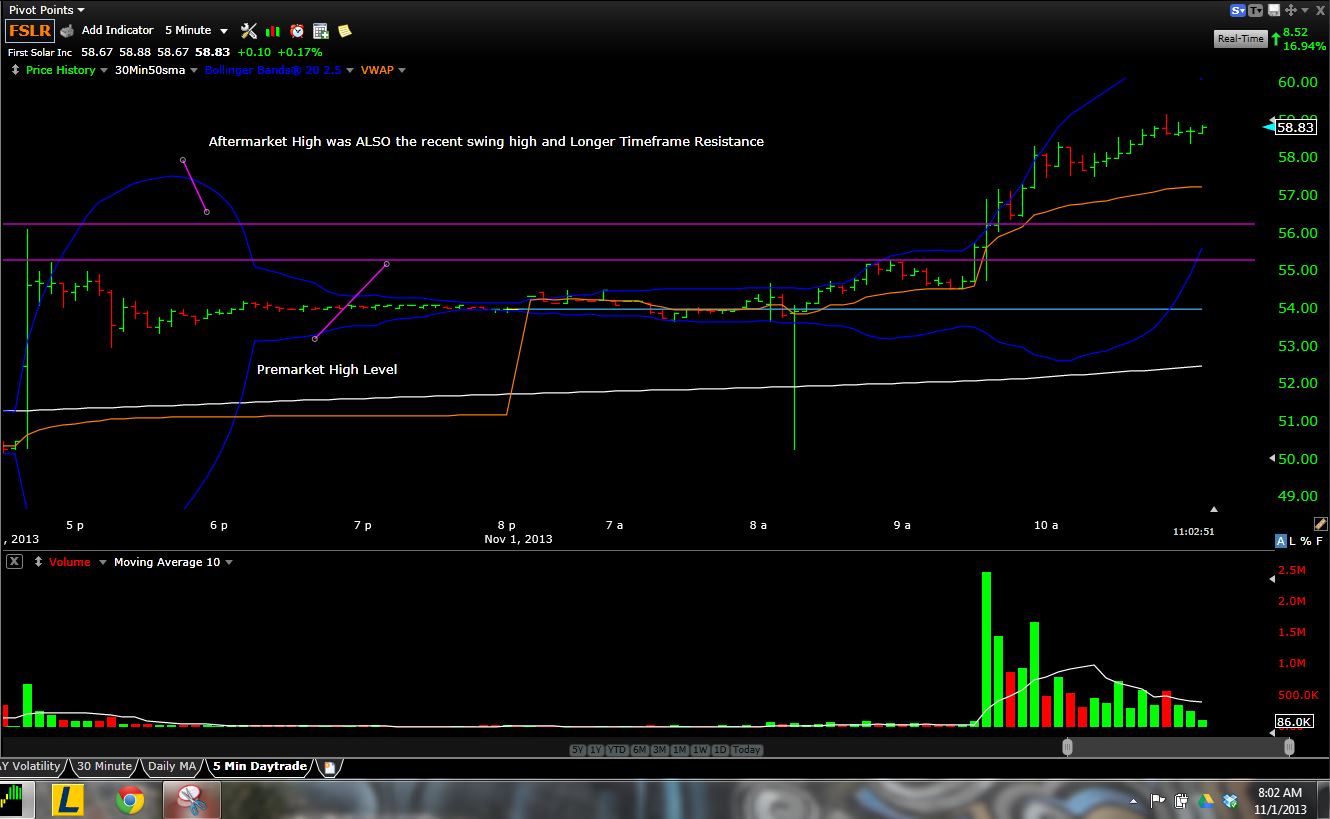 What are your thoughts on this fireman's trade?
The SMBU Team
no relevant positions