Without permission, I'm going to name this  play the Spencer Special (unless there is another SS play, in which case this will be the SS II).
The beauty of this play is its simplicity, here are the requirements:
– The stock is In Play
– Top on the Strong or Weak Today column on the Radar
– Is above / below an important level
– Is consolidating tightly for an extended period of time
Today we got the Spencer Special in $NTES. It was a top stock on the Weak Today list around midday today (yellow box) and was In Play enough to take a trade in (red color indicates In Play level). It clearly held below the important 46.50 level, a recent daily low / support (red line). Then began to consolidate for about an hour below the level (white box), the play from here is simple and straight forward. Stop is above the consolidation, target is a measured move that lands just in front of the next major support (45.60 target using 45.30 as the next support).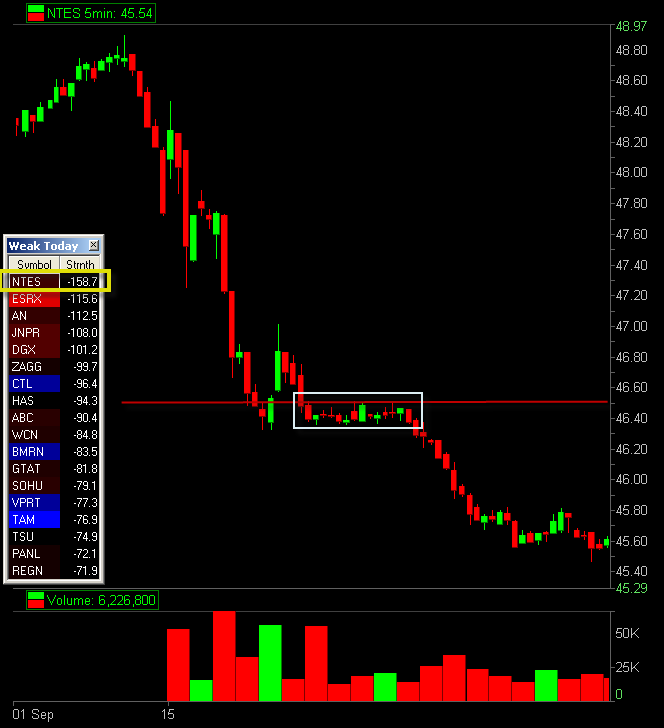 Click here for a 14 day trial of the live Radar we use on our floor.
– Tarhini, trader
Please follow and like us: