Each day I host the SMB AM Meeting. The purpose of the meeting is to make sure that our desk has a game plan to attack the best stocks and setups. Yesterday we looked at Apple, Boeing, Alibaba, and American Airlines. In this video I break down some of the techniques we use to identify the best risk/reward setups.
Pay close attention to the idea of "inflection points" and the asymmetric risk/reward that can be attained by entering at these prices.

Tomorrow is most likely going to be the #1 IPO of 2015 Shake Shack. I am preparing a pre-IPO game plan for members of our trading desk and will be trading the IPO live as well. I have traded dozens of the top momentum stocks during my career and can offer a unique perspective on the best risk/reward trades they offer on Day 1.
Join us for the Shake Shack IPO by starting the new SMB Trader90 Program that combines tools, mentoring and live coaching.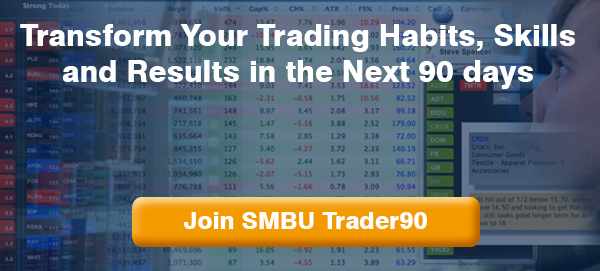 Steven Spencer is the co-founder of SMB Capital and SMB University which provides trading education in stocks, options, forex and futures. He has traded professionally for 18 years. His email address is: [email protected]
Steven Spencer is currently long LULU, TWTR, X and YHOO