I ask our traders to only make the *very* best technical trades.  Judge each technical trade on a scale of 1-10 and take only those 8/10 or above.  What is a Perfect 10 Technical Trade?  It's GENE (Genetic Technologies Limited) from the other day when it traded below a huge technical support level and then dropped 30 percent…in one day….while trending cleanly all day……with multiple areas to add size safely.
Let me set up the trade for you……..
On Thursday 2/19 I saw a Perfect 10 Technical Trade setting up in GENE.  I rushed into our TV studio and shot a quick video highlighting this significant level to share with our trading community.  In short, I shared that if GENE got below 8.80 a large short opportunity would appear and it could make a significant downmove.
Here is that video and time-stamped 2/19 just before the close:
Here is the GENE chart and major level I highlighted from that video: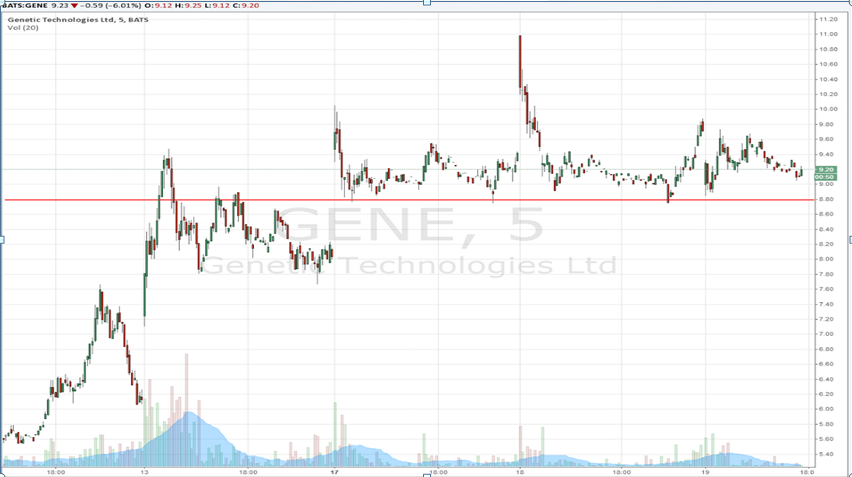 Here is how GENE traded the very next day, 2/20, after we noted the short opportunity below 8.80: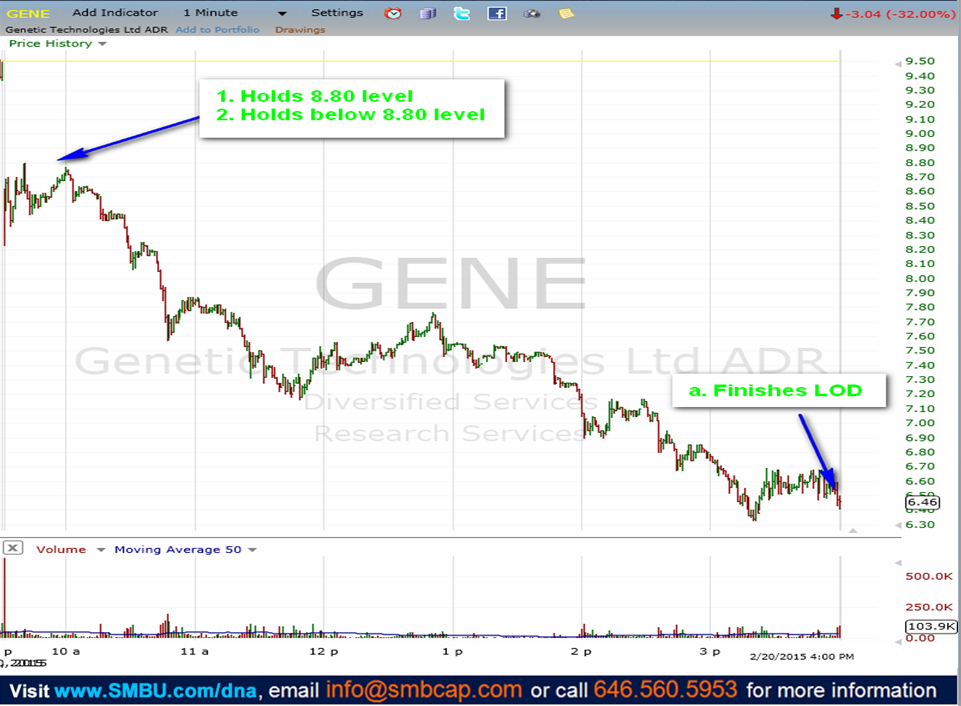 This was a very profitable trade for our desk.  That Friday night I sent the desk an e-mail.  The major points were:
*Very* nice!
Enjoy the trade!
How you could have been 50% bigger?
Where could you have been bigger responsibly?
How can you find more trades like this?
There are even better days ahead!
This one trade can make your trading month.  It did for some of our guys.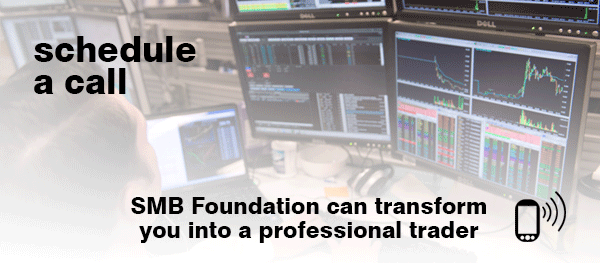 *no relevant positions