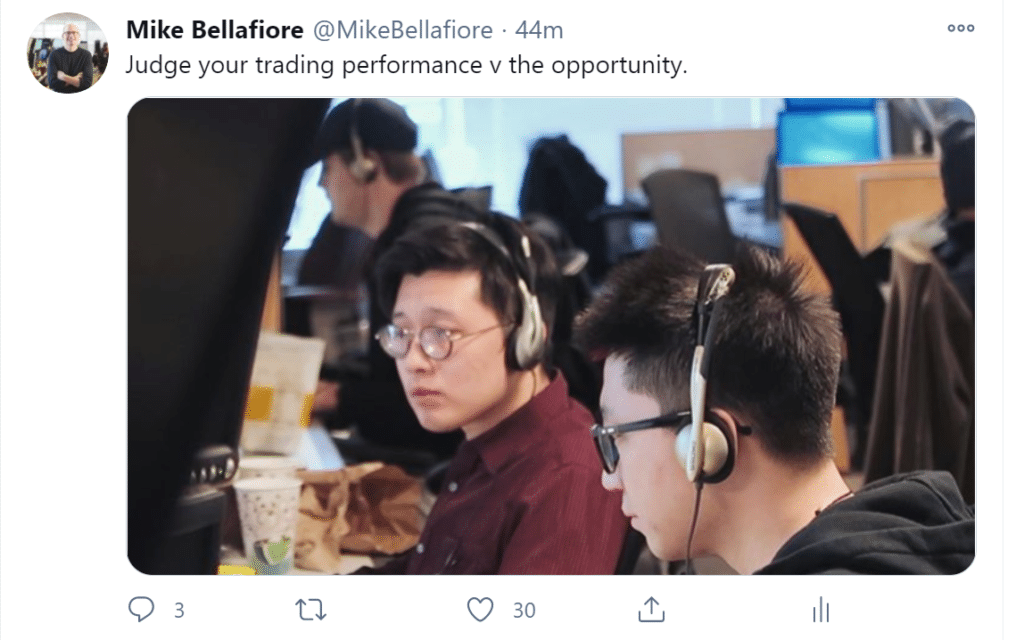 During a GChat, with an elite trader on our desk, an important lesson emerged.
Sitting at my remote trading station, I was pinged with a chat:

I can see how everyone is doing on our desk, with a leaderboard we use to watch risk and performance. The leaderboard displays the real-time PnL of all the desk's traders. I hadn't noticed this trader down a bunch. Concerned I rechecked our leaderboard to see how much the trader was down.
How much do you think he was down?
I was thinking hundreds of thousands of dollars.
I started at the bottom that tallies those down the most and searched for this trader. He was not there. Hmmm.
I scrolled up a bit all the way to the line that separates those negative from positive. Still no sign of this trader.
And then, I got pinged with his next GChat: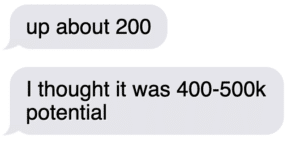 200 equals two hundred thousand dollars.
I chuckled. Because I remember when this trader was elated making 30k in a month for the first time. And having still kept my perspective over the 20plus years of trading, I know that two hundred thousand is still an awful lot of money to be up in one trading session. And it was still the morning.
As an aside, I apologize if talking about trading PnL comes off the wrong way to some in this post. But PnL is how trader's keep score. It is the way we keep score, like an NBA player does with points per game. Or a hitter does with batting average (should I say OPS for die hard baseball fans?). As always, if we share PnL numbers it is to show traders what is possible. And to inspire you to do better, to be a better trader.
More importantly, there is that essential trading lesson in all of this. I wrote back to this star trader: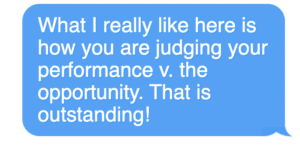 This market is offering enormous opportunity, almost each trading session. Our goal is to continue to improve. Thus, we must judge each trading day's performance versus the opportunity. For this trader, he probably should have been up more. From here, the trader can narrow in on what he should improve so he does not underperform going forward.
And then in this trader's words: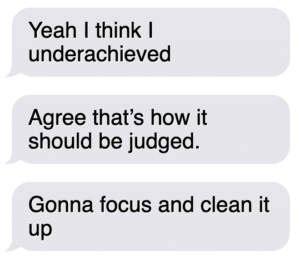 And by the way, this elite trader is stalking a few more opportunities into the close so he can put up an even better trading day.
Mike Bellafiore is the Co-Founder of SMB Capital, a proprietary trading desk, and SMB Training, which provides trading education in stocks, options, and futures. Bella is the author of One Good Trade and The PlayBook. He welcomes your trading questions at [email protected]