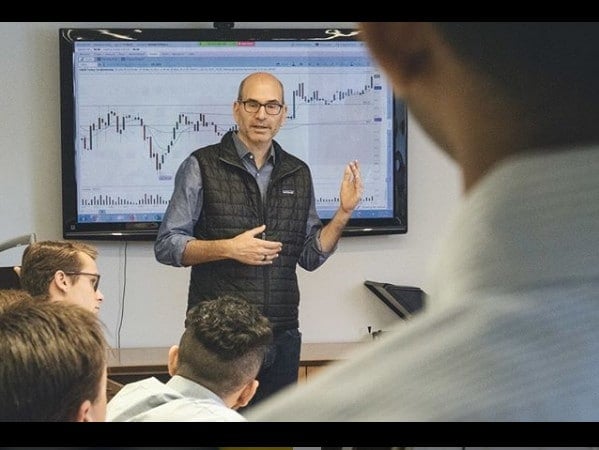 There is a burning question that every trader must answer if they wish to succeed.
Merritt Black, who runs SMB Futures, reached out to Dr. Steenbarger and me this morning to share our ideas on how traders can find their trading identity.  He was working on producing a special video for his traders on this very topic.  This strikes me as an important question for traders to ask when they begin, are developing, and are experienced.  Said better, it is a question trader's need to be asking to themselves…. always.
Trading the wrong product, time frame, or trading style would be like asking NBA star Steph Curry (a great point guard) to play the center position.  The skills and physical attributes to play point guard are speed, quickness, ball handling, long-distance shooting, passing to name a few.  The skills and psychical attributes to play center are height, strength, rebounding, shot blocking, screen setting, and low post moves.  These are completely different positions, with completely different skills sets and physical talent requirements. Steph Curry could not make the NBA being forced to play center.  Steph Curry will be inducted into the NBA, and remembered for changing the game, because he plays point guard.
Here are the thoughts that I shared (and Dr. Steenbarger) on finding your trading identity:
Foundation (train so you have a solid foundation in trading)
Sample (gain exposure to different setups with edge to see which ones make the most sense to you).  See Gain Exposure to Multiple Setups with Edge.
Consider how you have been successful in the past and find setups that accentuate those strengths. See Dr. Steenbarger's post Finding your Niche in Life and Trading.
Build a PlayBook (this is your business!).  I hear some trader wrote about this- The PlayBook.
Sit with your trading identity before the open.  See the video Sit with your trading identity.
Tag and Measure your trades (keep score!), This video outlines how to keep trading stats to find your niche.
Increase risk on setups that measure well in real-time (sizing).  Doing what we do best makes us the best version of who we are.
Stay tuned to our SMB Capital YouTube channel for Merritt's video on this topic to be released shortly.
*no relevant positions