Listen to this trading interview with Bella on Blog Talk Radio hosted by Aleksander Danilov of Solutionsology.com by clicking this link here.
Bella discusses:
1) Why he wrote The PlayBook
2) Process: How The PlayBook and the SMBU Performance Center powered by Tradervue helps traders develop a process where they can build from their strengths.
3) Following like-mind traders on StockTwits (@annemarietrades, @alphatrends, @steenbab, @harmongreg for example).
4) The JV with the Kershner Trading Group and the business model:
Back experienced traders and take all down-side risk
Provide significant downside
Offer proprietary technology to maximize your PnL
Back quantitative models
Allow traders to express their ideas with different products (options, futures)
In-house coaching
5) Trading edge and how to find it
6) Traders should be careful with their trading when experiencing life-changing events, like marriage.
7) @sspencer_smb thesis that too many in the markets do not know how to trade and do not do the right things.
8) Bella's contribution to The StockTwits Edge.
We hope you enjoy!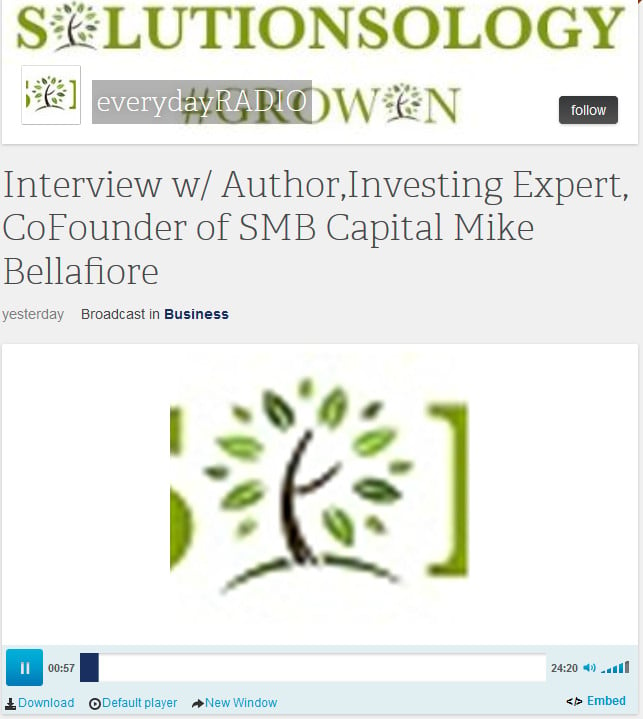 no relevant positions