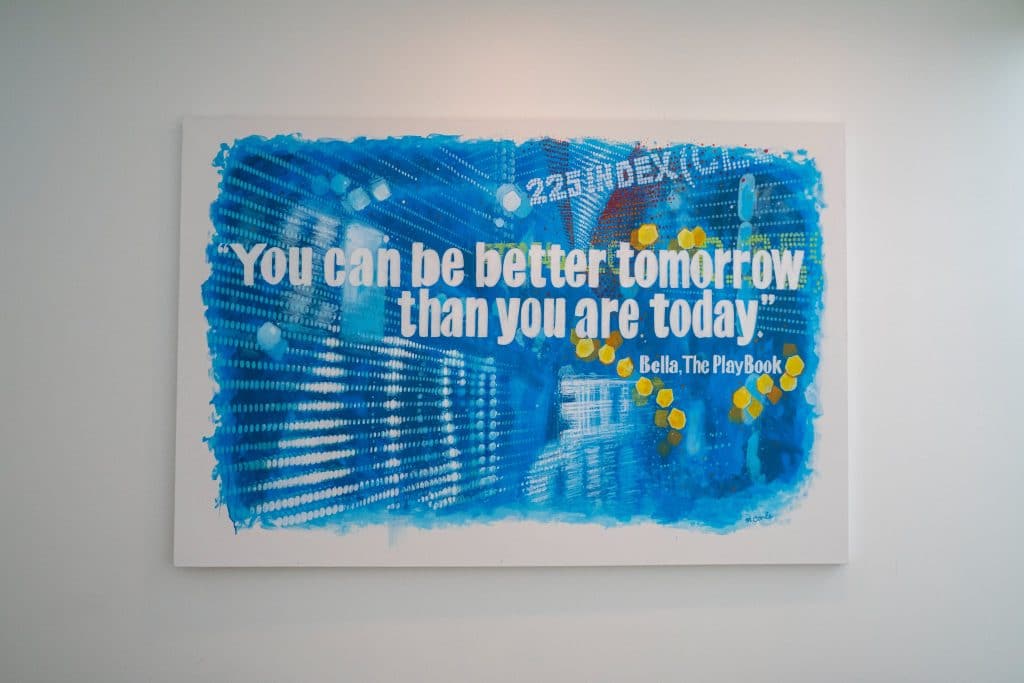 1. Gchat an accountability partner to help you trade bigger.
One junior trader had a breakout month in March.  During his Team monthly review, this junior trader attributed the below as a big reason for this success: 
During the 5-6 biggest opportunities of the month, he sent a Gchat to an accountability partner, outlined why the opportunity was worthy of significant risk, and his partner held him accountable to put on the risk.  
2. Use Evernote to archive the best trade of the day.
HT to a mentor at SMB for suggesting this best practice to a firm trader, who started implementing it this month and found it super helpful.  Every day he used Evernote to note the best trade of the day.  
3. Subscribe to the newsletter- The Daily Stoic.
One developing trader has found this newsletter has helped put his trading in better perspective.
4. Congrats to one Senior Trader on his biggest month ever and being #1 at the firm this past month.
This Senior Trader has embraced the power of building a Team and joint accounts as well as anyone at the firm.  We remember when this Senior Trader was striving to make 7-figures for the year.  And then last month, he produced more than that in one month.  And in fact, to be in the top three at the firm in March, you needed to produce more than $1.5 million in net trading profits.
5. Pro tip on trading limit up/downs from a 2nd year trader:
One 2nd year trader experienced a few bad beats on limit up/downs and found an important solution after reviewing his process for trading them…  
Watch the tape closely so you understand the spread and liquidity for the trade before entering.  If you do not you will not understand your risk and be susceptible to bad beats.  
6. Focus on A and A+ trades.
SWang, #2 at the firm for the month, credited his success this month to focusing on A to A+ trades.
7. Every team needs a cheerleader.
There are many ways to contribute to your Team.  SWang recognized CBry, our Floor Manager at SMB, for helping Team SWang stay positive during the month and being their biggest cheerleader.  Let's have fun while we are winning.  
8. Shark: "GME is a Gr8 reminder that anything is possible in the stock market.  And you do not know better." 
9. Turn a frustrating trade into a new PlayBook.
@trader_RH94 found his old PlayBook for trading MULN did not work.  This was frustrating.  But he gained something even more valuable than a profitable trade.  He created a new PlayBook trade based on how MULN traded.  He developed a PlayBook trade based on a longer time frame that he previously did not.  @trader_RH94 role models being a real winner for us here.
10. Tweak a trade instead of eliminating it.
Our biggest winner of the month was the China trade.  This came from tweaking an options strategy, being more selective, instead of eliminating it.  Another trader was particularly proud his Team allowed him to tweak a trade and run it, instead of eliminating it.  This led to a big winner this month for his team and him.
What key takeaways did we not mention that you found important?
Bella
Mike Bellafiore is the Co-Founder of SMB Capital, a proprietary trading desk, and SMB Training, which provides trading education in stocks, options, and futures. Bella is the author of One Good Trade and The PlayBook. He welcomes your trading questions at [email protected].