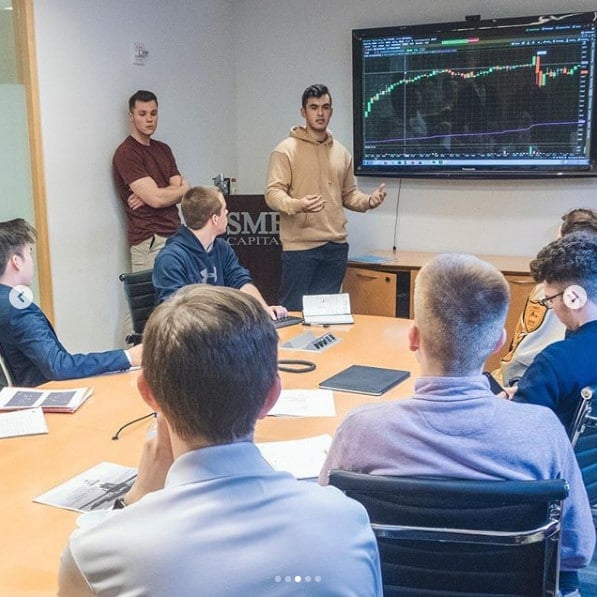 Trading does not have to be an individual sport.
What if you looked at your trading career differently?  What if you gave yourself as many chances to succeed as you could?  What if instead of viewing your trading career as merely the result of your discretionary trading, there was much more opportunity?  Wouldn't that significantly increase your chances of success and your overall PnL?
1+0=1
1+1= (more than 1 and on our desk more than 2)
On our desk we encourage traders to communicate effectively, share, and learn from each other.  Our thesis is the more effectively traders communicate the better they will do and the better the firm will do.
What is the best way that we encourage this at the firm?  Joint accounts.  Traders team with another trader or traders to share an account- a joint account.  The trader or traders develop their rules to enter and exit trades based on their collaboration.  This is all in addition to their individual trading account.
Joint accounts:
Improve trader communication
Stimulate learning from other traders
Offer a new opportunity for traders to profit
Accelerate the learning curve for junior traders
Allow traders to combine their unique abilities for better returns
Are fun.
One firm trader highlighted the value of joint accounts in his most recent monthly review.  I will quote this trader from his monthly review.
a) He found a new opportunity to profit: "it was a record month for our joint team account".  So he did not have a personal best with his personal trading account but did with his joint account.  Now this trader sees a path to produce strong trading profits not just from his trading but also his joint account trading.
b) His joint account stimulated his learning from others: "We now have a joint options account, which we are utilizing regularly; and in this environment, I was able to learn more than I ever have about the swing trading process and utilizing options in order to express ideas."
c) Accelerated his learning curve: "the work we did in April has accelerated my own learning curve more than ever."
For this trader, trading is not an individual sport.  For this trader, trading as an individual sport would hold back his progress.  For this trader, trading as an individual sport would lead to a much less opportunistic and promising career.
Mike Bellafiore is the Co-Founder of SMB Capital, a proprietary trading desk, and SMB Training, which provides trading education in stocks, options, and futures. Bella is the author of One Good Trade and The PlayBook. He welcomes your trading questions at [email protected]