It's time for the Futures Desk Trade of The Day!
Have you guys noticed one of the key themes of most of the TOTD's from our desk? For me it's that the trades are not rocket science, and in fact they are quite simple. The key things I see in the posts so far as I study our own traders successful trades is around a quality read on context and orderflow. Once you have that, then the simple, but effective, trade can be executed.
I'm not a fan of Wyckoff, fib retracements, or Elliot wave stuff, but… we do have traders for the SMB Futures desk that use these tools. Know what I am a fan of? Traders that 1) trade with edge, regardless of how they do that, and 2) manage risk effectively.
Key variables for this scalp:
ES Futures
Combination (wyckoff analysis and fib extension) extension move
Identified exhaustion in buyers on the tape
Covered as price reverted into vwap confluent with a prior consolidation high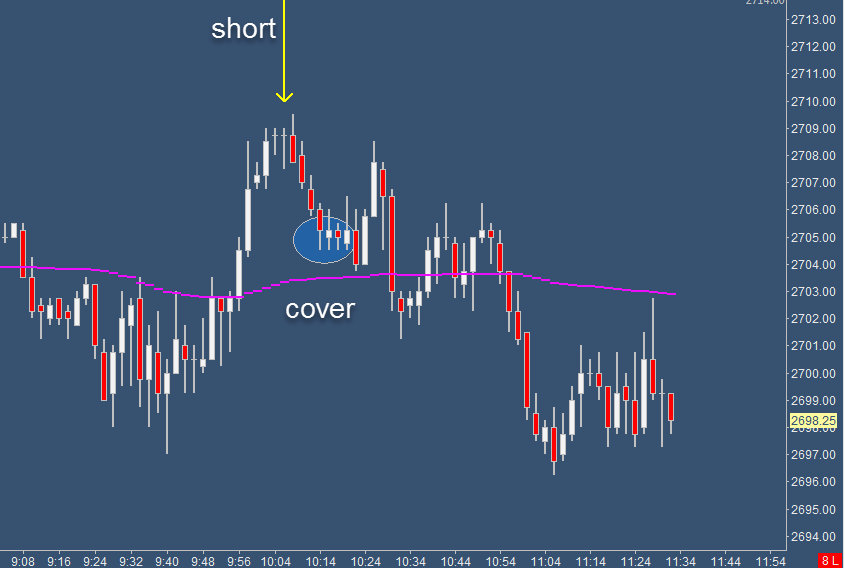 ES. 2min chart.
Short at 2708.25 and covered at 2705.75 on the reversion into VWAP. Just a +2.5 point scalp, but a high quality trade where this trader was executing his playbook well.
Join our community and have discussions like this every day, in real time.
Trade well,
Merritt
*No Relevant Positions