I shared this because it moved above INTU into the #1 spot on SMB Radar "weak today", while it was also #4 for "in play". Stocks that appear across the top of multiple lists in the SMB Radar usually offer the best risk/rewards setups.

A quick look the daily chart shows the next possible support area which had been resistance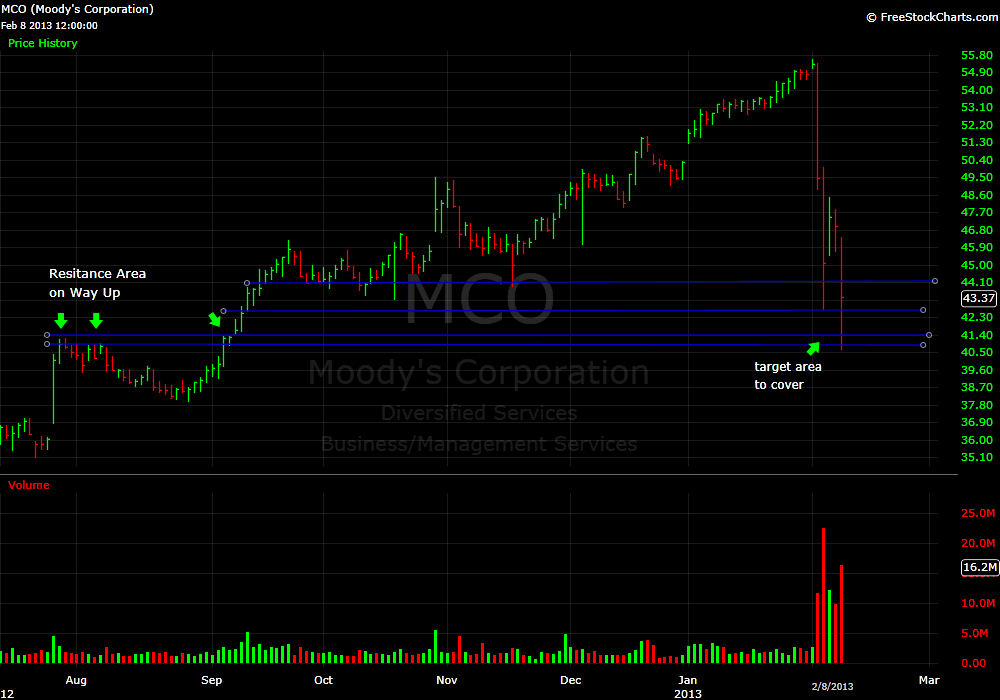 if a stock drops extremely quickly to a target area on huge volume best to get flat. The other factor that caused me to cover the entire position was my belief that funds who were short the stock would press it below the weekly low causing many stops to be triggered and once those stops had been filled it could quickly bounce back.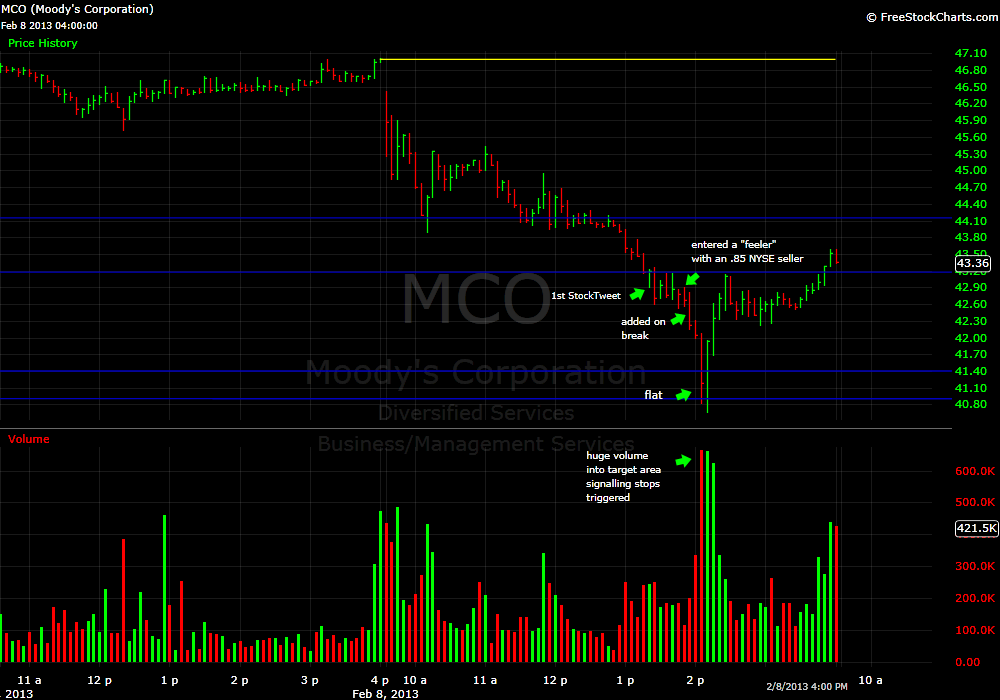 For more details on my entries, exits and stops take a look at SMB Real Time.
Steven Spencer is the co-founder of SMB Capital and SMB University and has traded professionally for 16 years. His email is [email protected]
No relevant positions
Please follow and like us: