In our SMBU Daily Video, Mike Bellafiore discusses how he traded TWTR and how to going forward.
Here are the keys for TWTR:
MAUs (Monthly Average Users)
Innovations to make TWTR easier to use
The success of Moments
The Street's view of @Jack
TWTR as a takeover candidate
We hope this video helps you trade Twitter better.
Transcript
Welcome to the SMBU Daily Video – how to trade Twitter. Following Twitter's earnings report it traded down after hours quite a bit and it did so because of this reason – their monthly active users or their MAUs. They missed consensus. The consensus for MAUs was 324 million and they came in at 320 million. This is a key metric for the core strength of their business – this is what the street is most interested in for Twitter.
If we take a look at our longer-term monthly active users chart, right here you can see that Twitter has been growing but hasn't been growing as fast as lots of people on the street want and for a growth company it's not picking up as fast as other growth companies tend to.
Take a look at Twitter's user growth since 2010. That growth has not been accelerating and that's one of the reasons why it's not doing as well as a Facebook.
At the beginning of this month Twitter named Jack Dorsey @jack its permanent CEO. This is the first report after @jack regained the helm as the CEO of Twitter. I think it's interesting to  point out that Facebook  has done particularly well over the past couple of years and you can see Twitter has sold off quite a bit from its highs. Facebook's doing pretty well. LinkedIn's hanging in there but if we take a look at the chart for Twitter you can  see that this is well off its highs and so all of that played into how we would trade Twitter today.
They missed on the MAUs and normally when we see a number like that we'd focus on the short side but Twitter, as we show from the chart, is off a lot from its highs and Twitter as we can see from this article has a new CEO who perhaps people want to become excited about. Twitter was opening up quite a bit down so we can't just look at MAUs and say they're down a lot – let's get short. We have to see it in the context of the big picture.
We opened up and there was a really nice pop away from  $28 which I highlight on this chart. It pops up to 28.60ish area down from the lows of 27.75. That pop perhaps foreshadows that there's real buying to come. That was a very significant pop right on the open. We pulled back into that area, the 28 – 27.90 area of support and I started a long position into that 28 – 27.90 area with stops below low of day, the 27.75 area.
I started the position because we're down a lot, to me this news pattern wasn't a finish low of day news pattern. Twitter had sold off a bunch already. I did see the support on the open around that area. Risk-reward was really solid. If I was going to be wrong I wasn't going to lose  that much. 
And if I was going to be right I thought I'd definitely had a trade up through 29. 29 was an  area the after hours I noticed when I was trading it right after they're released so I felt like my  risk-reward was really solid. I had probably 25 cents to 15 cents of downside and I had a 1.50 of upside for that particular trade.
You can see that's a good area to buy. The other area to add to that position was when it clears above 28.50 – 28.57 area. Now the momentum is going back to the upside. It started to stall a little bit and roll over from the high sixties and in the fifties. It pulled right back into VWAP and held up perfectly and then started its upward momentum again as it clears that 50 cent area. Twitter spikes right through that 29 area.
For me that's where I took  most of my position off. That was the main trade that I was thinking about from right on the open but there's also another trade that you gotta think about  from that 28th area and also because of the facts I laid out which is filling the  gap trade. Buying the 28 against the lows the days for a fill in the gap, that's not going to have a high win rate but if you feel like the MAU story  is already baked into the cake with Twitter and you feel like there is  optimism with a new CEO and you feel like the stock has really come off and you feel  like a lot of other social media stocks are doing really well and you feel like Twitter is a buy-out candidate which I think is something in the minds of lots of people. That is a good area to think about trading for a fill in the gap trade.
I think there are people who own this stock who are  investors thinking that I wonder if there gonna get bought out even if Twitter  doesn't do that well, even if it doesn't become as good of a company as it can be, right now twitter is thinking of  ways to make it easier for people to use their platform that is a big distinction  between Facebook and Twitter it's easy to use Facebook's platform it's harder to use Twitter. There's so much information that comes at people people who use Twitter  that the general mass wants Twitter to find ways to make it easier for them to  aggregate information better and they're starting to try and do that. 
Recently one of the first ideas that Jack had was moments that's their big  new idea that something that he certainly talked about a lot during the  conference call that's a way to make it easier for you to see the trending news  items on Twitter without having to search everything.
Twitter has a great platform  but when you see ideas that are gonna make it easier for people to use their  platform that can be catalysts to make this stock go higher and the reason why  people are picking at it even though the stock is down off of high so much is  because a lot of people that look at Twitter think I can see a lot of ways  for them to improve their platform ….I can see a lot of ways to make it easier they  offer a great service  lots of people really love whether it's a great way for people to get  information quickly, and so that's what's going on with Twitter longer-term and  those are the things,  potential news catalyst to look at going forward,  how can we make Twitter easier to use.
There will be a lot of trading opportunities with that,  so that's how we attacked Twitter a little bit on the open, two different ways to  play it that's we're looking out for Twitter going forward hope that helps  talk to you guys soon.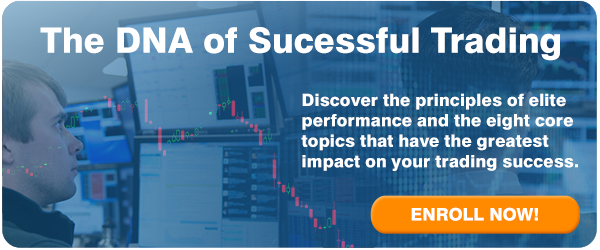 * Mike Bellafiore is long TWTR