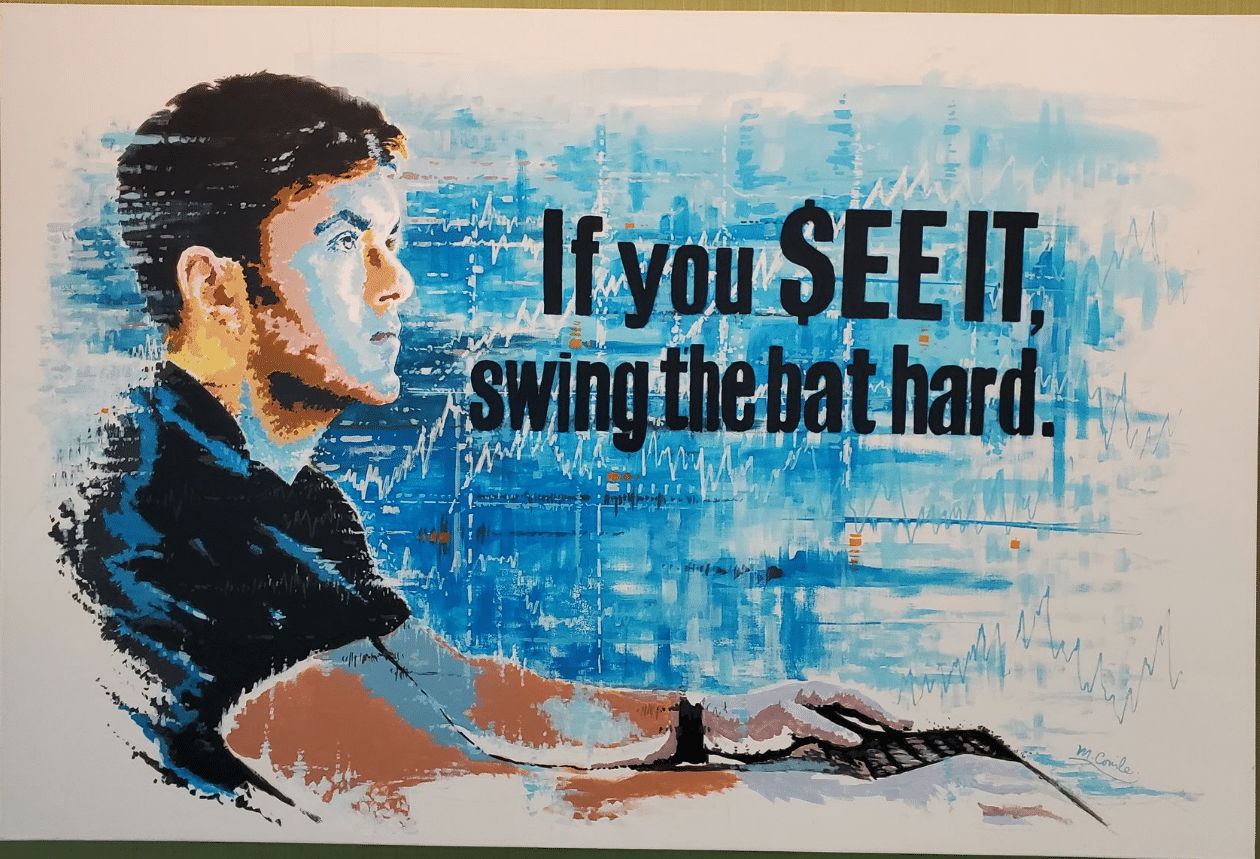 In this post you will learn:
How to maximize your time with an experienced trader.
You have many of the trading answers you need to improve.
Be dilligent because that's who stands out to successful traders.
A potential new video series for the trading community on our YouTube channel.
A friend/trading colleague, @austinmitchyblu, reach out and asked for me to meet with a trading colleague of his- Daniel. I agreed.
Daniel wanted my feedback on helping him improve his trading consistency. I have sat in hundreds of these chats. Some are effective and some are disappointedly a waste of time for both parties. But I have learned the disappointing meetings were my fault and came up with a change idea. I wanted this to be effective for Daniel and thus suggested my change idea.
I reached out to Daniel setting the stage for an effective meeting with this change idea (in bold). I emailed him:
Dan,
Maybe you can swing by the office midday when you are in town.
Perhaps you can identify one thing you really want to improve in your trading, prepare some solutions on how to fix this, and we can chat about that during your visit.

Mike
Dan responded with a diligent response, one we would expect from an SMB Trader. You can see his response, filled with lots for you to learn here. I read his response before our in-person meeting. Now we had a framework for which to have a productive and effective conversation. This change idea makes all of these meetings better.
An Outstanding Trade Review (Example)
When Dan visited we pulled up his document in our conference room in NYC, filled with his solutions to trade with more consistency. We worked from his ideas. Also, I asked Jeff Holden, from our desk, to join us. Jeff and I supplemented Dan's ideas based on our experience working with traders. During our chat, we identified key solutions to help him improve his trading.
They were:
Complete a Daily Report Card on whether you caught and risked enough in your A+ trades.
Tweak your Risk Management so you always can take full risk on your A+ trades.
Develop a system to receive feedback from your trading group in real-time about your trade ideas.
How Elite Traders Are Crushing Markets (so you can too!)
My sense is Dan thought we were going to focus on eliminating his lesser trades to improve his consistency, during our meeting.  This was not our focus.  We felt making more and risking more always on his A+ trades was most important for Dan to reach his goals.
Because Dan had prepared substantive ideas for us to discuss this lead to an effective coaching session.  This lead to Dan getting the most out of meeting with Jeff and me.
Further, Dan had many of the answers to help him trade with more consistency.  You probably have more answers than you think for your trading.  Developing solutions for your trading underperformance is a terrific place for you to start.  And then reach out to experienced traders from here on your ideas.
Also, Experienced traders, like me, get hundreds of emails daily.  What stands out are those who are most serious, thoughtful, and diligent.  By now, we know it when we see it.  Think about this…when reaching out to an experienced trader, do the work that earns you the right to receive a response.
Finally, this strikes me as a potential new video series for our SMB Capital YouTube channel.  Diligent developing trader reaches out to SMB with solutions for them to improve.  SMB discusses developing trader's solution and then offers a path to solve their trading challenges.
We shoot all of this and share it on our channel.  I am lobbying @TheOneLanceB to participate in such a new series.  This strikes me a very promising learning opportunity for the trading community.
From all of us at SMB, train and trade well.
Mike Bellafiore is the Co-Founder of SMB Capital, a proprietary trading desk, and SMB Training, which provides trading education in stocks, options, and futures. Bella is the author of One Good Trade and The PlayBook. He welcomes your trading questions at [email protected]