One of our new traders poked his head into my office yesterday and asked,"What do you think of TSLA?"
I had read a few things about the IPO but nothing that led me to think it would be especially hot. The whole electric car thing is cool but I didn't feel the hype (think huge margins and a ginormous upside that an analyst would have trouble calculating; heck, think GOOG circa 2004).
"Who is the underwriter?" I responded.
"Goldman and Morgan."
"Hmmm. Well, that is who you want as the underwriters. What is price range for TSLA?"
"14-16."
"OK, well we want TSLA to open above that range. And then hold above this range."
Young Gun Leo said ok and then went back to his desk.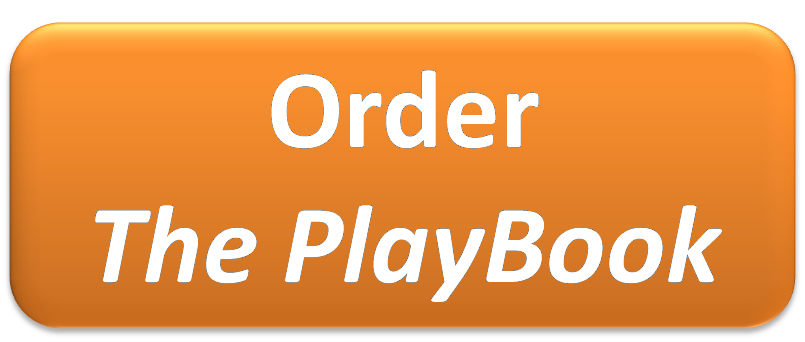 TSLA was really not on my radar until the Young Gun brought it up. Good stuff by him and then not still that young New Trader Jim for popping into my office this AM and talking TSLA. He mentioned that more stock had been sold and above the expected range of 14-16 and at 17.
These are bullish signals. We have Tier I underwriters, if not the dream team of underwriters. This is important because they have the capital to support their IPO. GS is not letting TSLA get below 17 without risking more capital at and above 17. They want more business so they will defend their deal. There was more demand for the stock and for a higher price than expected. All systems go here traders!
And then the tape showed strength at 17.55. 55c near the important 17 support the bids did not drop. I got long some here. I had gotten long at 19 and quickly offered out. Ooops. I actually paid 19 again and offered out quickly. Come on Bella show some discipline. And then I bought 18.50 when the bids were holding here. I hit out for a small loss. But I stayed with TSLA. I was buying any sign of strength on the tape. And this 17.55 finally worked.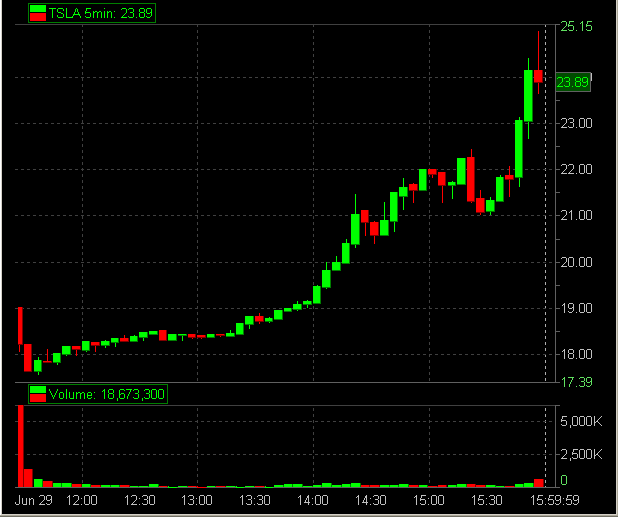 Did I know TSLA would find 25? Of course not. I made a series of trades to be in a possible up move. Three didn't work and one did. Overall this left me very positive in TSLA. But we did have important signals that TSLA might be a hot IPO.
And of course I cannot leave this IPO without sharing this thought. I was discussing how to trade this IPO with our new class after lunch in our training room. I remarked, "Doesn't this deal have to work? Doesn't GS and MS and JPM have to drive TSLA higher so they bring in more IPO business? I just read how a bunch of new IBs were hired on the Street. If IPOs like TSLA are successful then new deals will be around the corner. And that is big business for the big banks." Just a thought anyway.
I will discuss trading an IPO on SMB University on StockTwits TV this Sunday. And I will discuss a trade I made in TSLA for SMB's Trade of the Week Friday AM released first on the NASDAQ app on the iPad.
(For more on how to trade an IPO read The PlayBook where the FB IPO is reviewed in detail.)
You can be better tomorrow than you are today!
Mike Bellafiore
No relevant positions