I read a statistic several years ago that the majority of what traders call "breakouts" fail. For this very reason there are algorithmic trading programs that fade breakouts. And there are some manual traders who love to fade all breakouts as well. There are many others who like to load up in the direction of the breakout 100% of the time. What these algorithms have in common with these two types of manual traders is they severely under perform in the market. The lack of differentiation between breakouts that are more or less likely to fail, as well as considering the potential upside of a successful breakout is a result of a lack of proper preparation.
Let me offer a few things for you to consider prior to committing to a breakout trade.
How significant is the level that the stock is about to break through?

Is the breakout occurring from a base or has the stock been trending in the direction of the break for several days already?
How much room is there to the next significant support/resistance area?
What type of market are we in? Uptrend/Downtrend/Range
What is the price action history of the stock on prior breakouts?
How much time above/below a breakout level is sufficient to consider the breakout successful and thus worth committing additional risk?
How should the stock behave when it breaks through the support/resistance level?
How many times has the stock failed to break through the breakout level?
These are some of the things I consider prior to committing to a breakout trade. Here are two charts of stocks that I was monitoring for breakouts last week. The first DDD failed on three occasions to hold above its June resistance of 48.80 and has now failed at that level 5 times since the end of May. The second NFLX had a successful breakout above 249 on its 2nd attempt of the week and 3rd try since it topped out there back in May. Below I have included charts that highlight the importance of these levels.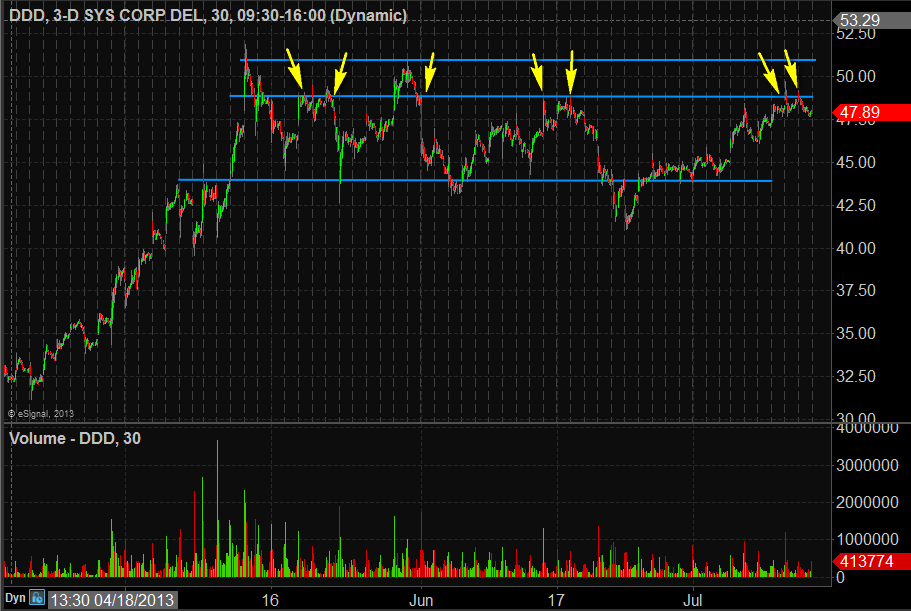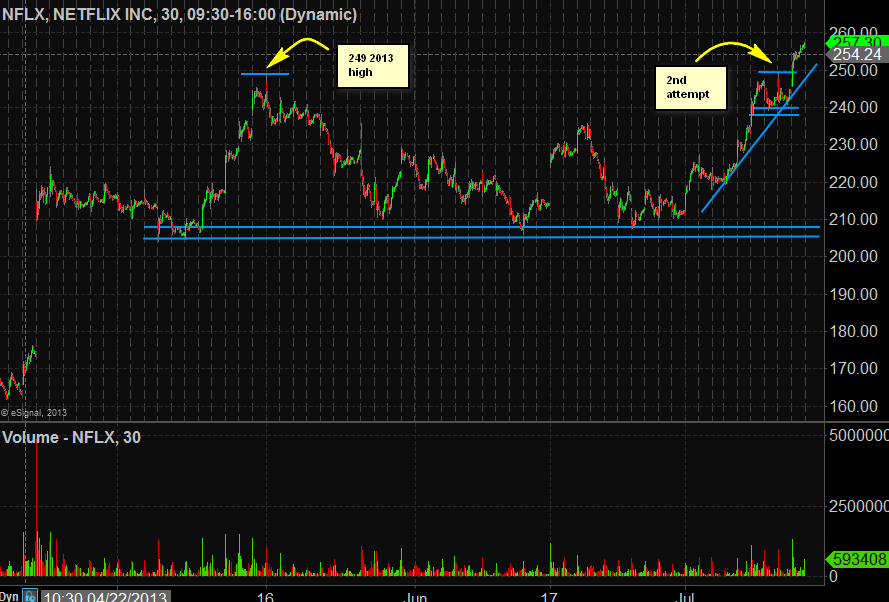 Steven Spencer is the co-founder of SMB Capital and SMB University and has traded professionally for 17 years. His email is [email protected].
No relevant positions