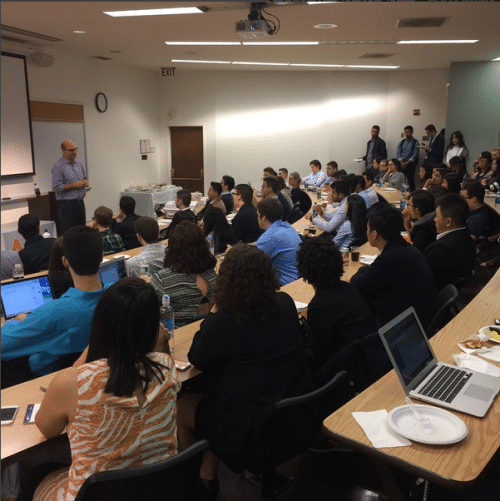 Welcome back to our new series 30 trading habits in 30 days. If you have missed the prior habits they are archived here.

Today we share habit #9- Set monthly goals.
I spoke at Pace University today (picture above) and spent an hour lecturing on what it is really like and what is really important to become a successful trader. Doing a monthly review is one of those non-glamorous musts that successful traders do and that never gets talked about on the Financial Media Entertainment Complex (CNBC, FOX Business, etc).
The truth is most traders never make the effort to actually set monthly goals.  The truth is one reason why most traders fail is they fail to do the work required by Mother Market.
For you next trading habit, at the end of each month, set monthly goals for your trading business.  Set process goals to help you reach your goals.  Set an outcome goal that inspires you to do the daily work required to complete your process goals.
If you want to trade volatility ($VXX, $UVXY) better this month, what steps do you need to do so?
If you want to trade market stocks ($AAPL, $NFLX, $GOOG, $IBB, $AMZN) more effectively, what steps do you need to do so?
If you want to trade ETFs ($SPY, $QQQ, $IWM) more profitably, how do you do so?
Trading these ideas more effectively in real-time is the measure of your process goals to improve.
Below is a snapshot of the monthly goals from a young trader, heading into month3, on our desk.  I hope it gives you some ideas for your monthly goals.
Related posts
Your Monthly Trading Review (An Example)
Seven Goals for This Trader in 2014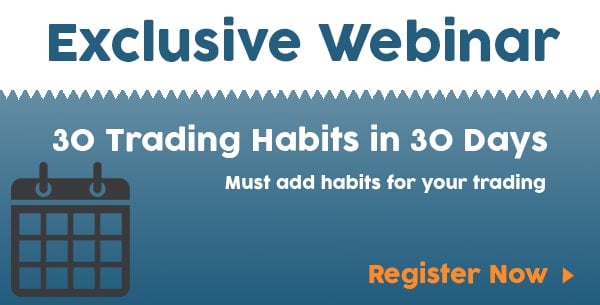 *no relevant positions