Here are my personal goals for 2014:
1) Hit my target weight goal. I had a bit of a health scare this year, when an EKG came back abnormal during a routine life insurance exam. Hitting my target weight is now essential according to my cardiologist.
I wear a fitbit to calculate my steps each day. My goal is 10k steps a day, or 5 miles. This is not a big challenge for me as an urban dweller. My fitbit data illuminates that when I visit the suburbs my steps decrease by 50 percent. I work with a behavioral coach at retrofit.com to improve my eating and life choices as the two are connected. I log all of the food I eat. I log all of my exercise. I weigh myself and record this each day. As of today, I am 14 pounds from my ideal weight but optimistic that I have the plan, coaching, and tools necessary for reaching my target goal weight.
2) Use technology to improve my trading. At our prop desk, we have access to proprietary technology and quants to help traders build custom filters. We can build automated strategies from our desktop without the necessity of coding skills. As I wrote in The PlayBook, "In this market, you cannot miss your favorite setups!"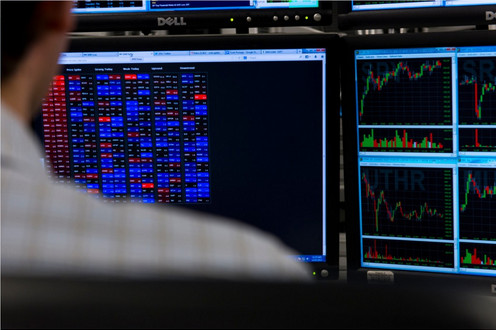 The SMB Radar
3) Continue to set high standards for our prop desk and SMBU students. My job is to push, cajole, tweak, drag, challenge, and inspire people to do better. To learn how good they can be. Often there are difficult conversations that must be had with individuals (traders) that many would shy away from. I need to keep having these conversations. Often it is easy to lower standards for your traders as a coach due to temporary lowest-common-denominator actions by your players. This is particularly true when dealing with experienced traders. In the end this helps no one. Not the trader. Not the coach. Not the firm. Protecting the culture comes before success.
4) Read more books… with my son. At seven months he doesn't understand a word I am saying but this is probably still the most important thing I can do each day for Luke. My favorite children's book so far is The Little Blue Truck. Global Babies with pictures of children from far away parts of the world is my son's favorite. He loves looking at the different looking children.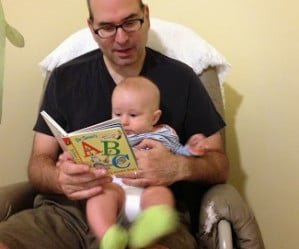 Bella and the Yankees First Round Draft Selection in 2034
5) Expand the list of things I enjoy doing to relax. I love watching/reading/chatting the Yankees, watching movies, following political races, and spending time with my family, etc. But my sense is this list ought to be longer than it is presently and I will work on that. Recharging is essential for elite performance.
Perhaps my favorite place on Earth with my dad
6) Be positive. I have a tough job. It can be isolating, exhausting, and mentally grinding (torturous?). Sometimes I wonder if my job title should be: Managing Director of Resilience. There will be many times during this year where I could succumb to wasted, distracting negativity. If I remain positive, I will see the opportunities ahead for our firm, traders and me in 2014. I strive to be present and ready to experience them.
7. Never forget…….
You can be better tomorrow than you are today! — Mike Bellafiore, The PlayBook
Related and bonus blog posts:
How Do You Prepare for the Trading Day?
The Professional Trader is the Prepared Trader
You can be better tomorrow than you are today!
Mike Bellafiore
No relevant positions