Last Sunday I posted this long term chart on TSLA suggesting the coming weeks could present significant upside for the stock. My thought process was the gap fill following the earnings report would serve as a potential catalyst for further upside on the stock. The short interest continues to be very high. My "best case" is the 265 area where it had put in a "lower high" prior to its October 2014 earnings report. I played it with the weekly 240 calls, which I sold as it ran up early in the week to 248. I bought some shares back on the Thursday pull back to 242.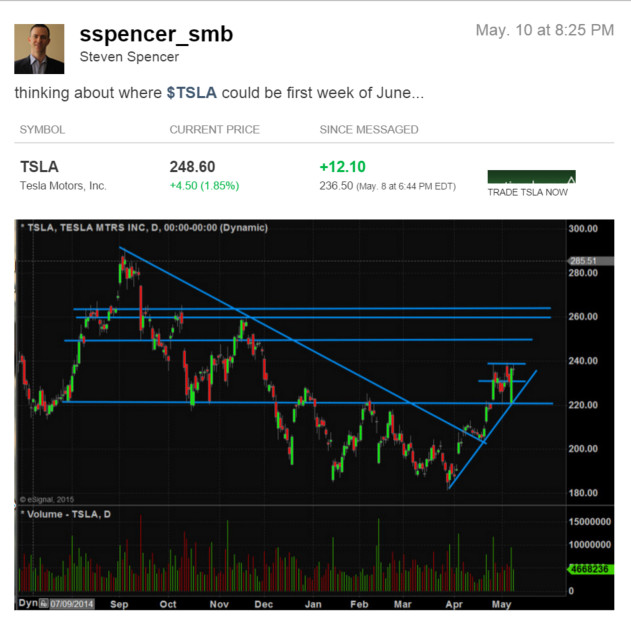 The plan this week is to buy higher strike calls on any morning dropouts. All of these trades are reported live in SMB Real Time and discussed on our AM Meeting.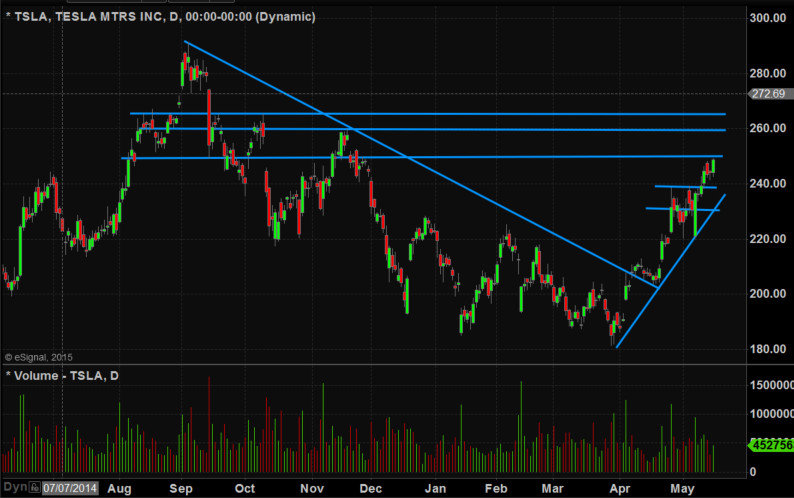 Steven Spencer is the co-founder of SMB Capital and SMB University which provides trading education in stocks, options, forex and futures. He has traded professionally for 18 years. His email address is: [email protected].
Steven Spencer is currently long TSLA