Yes, the Trade Of The Day, the TOTD – (pronounced "toddy")
We're going to be bringing you fresh TOTD's each day that highlight a real trade taken by one of the traders from the new SMB Futures desk. So let's dive into today's TOTD.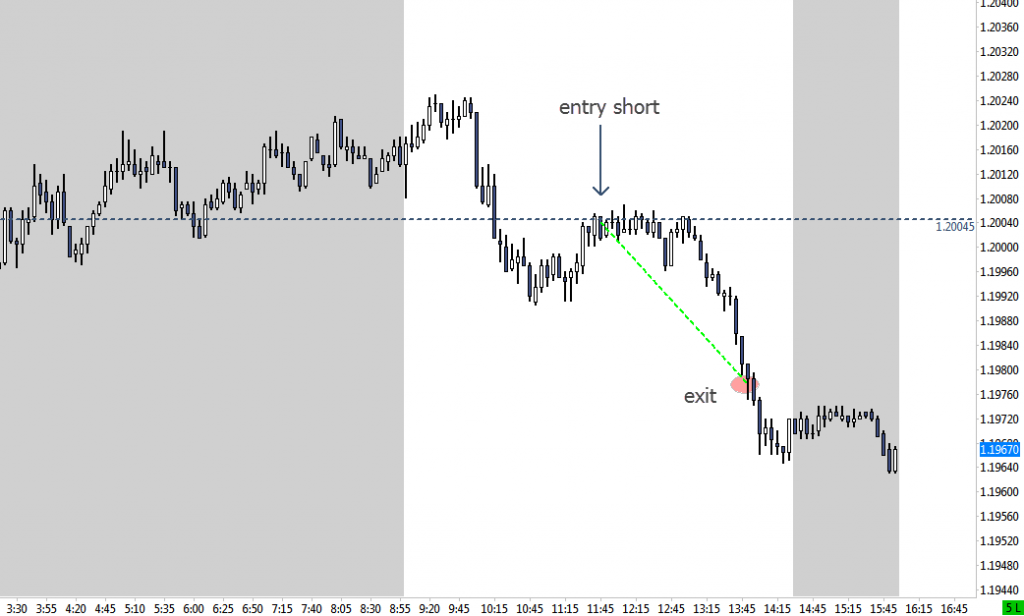 5min chart: 6E Futures
The market and key variables:
Our trader was watching Euro/USD currency futures, or the 6E for those in the know. He had:
A key level 1.20050, which broke down convincingly, and held on a retest.
Price had gotten below VWAP, and was currently retesting it from below.
Saw quality R:R ratio into the next support level quite a ways away.
Saw a key shift in orderflow to pull the trigger and effectively manage risk.
Prices and result:
Shorted 1.20050 and covered later at 1.19780
A quality +54 ticks
All in- all out trade management
3:1 R:R achieved
Nice job sitting through the LONG consolidation as his trade thesis was NOT invalidated
Areas for improvement?
The trader's initial plan called for a larger target into a lower support level. The market easily reached this larger target, and the trader is currently working to improve his own understanding of a quality trade management process that makes the most sense to him.
Trade well,
Merritt
*No Relevant Positions
Please follow and like us: