In this video, learn how to improve your trading entries. Mike provides critical feedback to a junior trader to help him improve his trading entries in ADT, after this company struck a game-changing deal with Google. Let's get to work on sharing these important trading lessons so you can grow your trading account.
View Video Transcript
in this video learn how to improve your
hi i'm mike bellafiore co-founder of smb
capital and we're a proprietary trading
firm located in midtown manhattan
and i'm also the author of the trading
classic one good trade and the playbook
in this video i provide critical
to a junior trader to help him improve
his trading entries in adt
after this company struck a
game-changing deal with google
let's get to work on sharing these
important trading lessons
so you can grow your trading account
monday of uh this week so yeah this
trade was on monday recently
um it was an opening drive play that was
exaggerated opening drive play leading
upward and downward halts so we'll just
and why this was really in play
so the trade criteria for these opening
kind of gone through some of this before
is one of the most attractive um
more pre-market volume being done is
hey matt do you think this is a an
opening drive play or do you think this
i feel like it's an opening drive like
within a breaking news play almost
we see like a consolidation off the open
and then a breakout but the news is also
but i think it's more of an opening
drive because the initial breakout
that happens pre-market when this news
all the way up from 13 to 20 without
so i think that was really maybe the the
breaking news trade and then this was
a opening drive trade using the
variables and levels given to me
pre-market from that initial
breaking news uh breakout
so what time does that news come out so
that news came out around
i believe it was like seven a.m i guess
um yeah and then you can see it runs up
in the pre-market and then these are the
technical levels we end up trading off
so i think it's it's definitely a mix of
um the news catalyst is definitely why i
was initially looking at it
and um it could it could probably be
um so strong after hours and pre-market
um look i mean one of the so a breaking
to me is you're sitting at your desk
and breaking news hits the tape
and you're quick to react a
or you wait for if it's positive i guess
some news can be negative although these
days it seems like all the news is
for a stock even when it's negative um
so when i think of a breaking news trade
news hitting the tape and then you being
to react as to how you think the
and opening drive play to me is a
different trade which is this is how the
come into the marketplace right on the
this is my strategy for the the early
minutes of trading that's what we call
we have those are different plays for
and we're going to have different
and one you might be good at while the
other you might not be good at
and so when you measure trades at the
end of the month you want to know that
so that's why i asked that question
right yeah this going off those
variables as well then this is
an opening drive play as that breaking
news was much earlier in the morning
we'll go with that then opening drive
um so we want to see for the nature of
an opening drive we wanted
to be fast once the direction is kind of
picked with volume and speed
and we for an opening drive long we
would want to see like a lack of selling
on the open or some held bid areas
line because this is an opening drive
for the major trade in here and then
your risk is often going to be
pre-market levels that are discussed we
have an important level at 1370
when watching this an hour before the
open so i know if this 1370
isn't being bid up that's a potential
sign of weakness so that's kind of an
how those pre-market levels can help you
make quick decisions off the open of
who's stepping into control
so this isn't a trade that was very
correlated with the market or anything
of that nature but it's still good
give an overview this company adt
is in the electronics and security
business and the news is with google so
maybe a little bit of tech relation but
we just saw we had relative strength on
never um which is always nice to have on
your side when in a long breakout trade
so this is just a small check in my
we can see vix a little bit under 30 so
some a little more volatility maybe than
some like 15 dollar vix environments
tick you can see stays pretty positive
until selloff at the end but we're just
really focusing on this morning on the
just this first half hour to an hour
so the real catalyst for why i was
looking at this pre-market
and why i thought this was going to be a
good trading vehicle was because
google released news they were going to
to create smart home security offerings
they want to give you the ability on
phones and hardware to control your adt
check the cameras uh change settings
all sorts of things like that whether
you want to record the cameras
and when you're away from home if you
want to turn it on and off all sorts of
convenient improvements to home security
so adt is going to receive 450 million
dollars for the deal and google will
stake in adt so this is major news
popular industry in tech with the
google is one of the biggest players in
that industry so people are gonna be
interested if google's interested in it
if google's really committing this much
money towards a deal and taking a
in the company then there's real
potential for fundamental changes
in the company going forward when
there's such a large company like google
that can now help back it
so there's going to be a lot of eyes on
from firms perspectives trying to
re-allocate their funds based on
the new valuations of the company
there'll be day traders like us who are
looking at it for the volatility
and the uh outsized movements and then
there's even going to be retail traders
on robin hood and things like that
because this this is like one of the
biggest movers on the entire day
and it had all all eyes on it leading to
a lot of outsized risk return risk
after this catalyst happened at the
market open we saw there was one
thousand times our vault but this is
prevalent in the pre-market i saw how
much volume was done and it was
thousands of times the usual amount so
really looking at volumes an important
indicator usually it has an atr of like
0.35 coming into this day so that's not
relevant when something is this up on
almost 10 points um institutional
ownership is important to mention here
because like i said there could be
big funds that need to step in and
reallocate their position throughout the
whether they're accumulating or whether
and sometimes they just have so many
shares that they just have to get rid of
that can create some a lot of short
coverings for some squeezes at times
this is the long-term technicals for adt
um so the day of the trade was this
14 it looks like was like the middle of
with a high at 1720 in the pre-market or
sorry and really this is all-time highs
for the stock that's what we're
evaluating here so there's no
major overhead technical levels that
create um a lot of offers
really easily on uh an all-time highs
breakout these levels would have to
take longer to be established so that
increase to a long bias while seeing a
long breakout at all-time highs
so the pre-market technicals is a really
important area for an opening drive
information to make quick trading
so we can see this 1370 level is
probably the most significant trading
because the initial breakout on the news
becomes a major resistance we wedge and
our even larger breakout but then as we
finally pull back in the morning
for this half hour before the open we
still hold this level with buyers making
if people need to start acquiring this
for maybe funds or changing
values or any types of ideas
in that range they're going to be
probably risking off this level because
there's been buyers and sellers and lots
even just in the pre-market we can see
in this consolidation from 1370 to
14 15 and then also just from watching
pre-market trading and levels you kind
of saw the 17 psychological level came
in and those are often formed at those
whole dollars when they are at all-time
it's kind of natural for that to happen
kind of like how this 15 became
a minor area before this breakdown and
so really i'm thinking if there's a lot
and buying off the open and holding
then we have a real potential for a
but i'm also not opposed to a short bias
on the open i'm just taking kind of what
and if we're under 1370 holding under it
and then volume really comes into that
downside there's still plenty of
uh room for trades the downside on this
as we've seen all day faders
happen as well where we get these gap up
pre-market and that's like the real bulk
just trying to keep an open mind to
not get too stubborn because you really
don't want to fight the trend on these
lower flow stocks i can gap up on
important news if you want to learn
that our traders use including the
simple setup that we teach
all of our new traders and the setup
that turned one of our traders into a
seven figure big money earner
check out the free webinar that we're
currently running just go ahead and
click the link that should be appearing
right now at the top right hand corner
that's going to open up this free
registration page in the new window
so don't worry you're not going to lose
this video you're going to learn more
in a couple of hours from this trading
years of online education reading the
tape is what gives me the most
information on a trade like this off the
everything's happening very quickly so
and kind of break down what i'm thinking
through each moment of the trade so i'm
going to start it right at the market
we're holding a little bit above this
like the 1380s so i'm just going to be
watching how that level reacts off the
so the market opens i mean see you're
no real buying volume coming in just
kind of holding under there but
nothing too significant yet
just thinking maybe this is a little bit
so we're gonna get our first kind of
under 13.70 and i'm going to see if
buyers are stepping in or if we get a
so you get further down from that 1370
and now those 1350 bids are the next
area i'm looking at i'm thinking okay
there are a lot of people now interested
so i'll take i'll watch how this level
strongly holds then there's definitely
and they give out here but if we come
back to this level i'm still going to be
wary that there are buyers there and
they could still come back
so before i did have the long trade in
this i you see i had a short scalp but
that's not important that's just
um it was getting a feel for just the
tape and the trade and seeing that it
really can't break down we're seeing
and it quickly rebid a lot of offers at
so if those get taken out we're back
i'll 13.70 give it a tiny bit so 13.50
i'm not liking a short idea as much
there's some buyers really coming in we
saw the large bids there couldn't break
so i take my short off for break even it
literally a three dollar loss but now
i'm thinking okay where can i get long
if it gets over 1370 and starts holding
and looks like it can really break out
so then i get along there at 13.93 when
it was really quick because i go so you
1380s and we start picking up speed the
bid got eaten that was highlighted and
that got me in and then we're through
and i sell a fifth of my risk over 14
at 1409 because i know from watching it
when these 1370s were holding 14
was kind of the main resistance so on
these opening drives they need to work
so you also want to take off risk
so when i get this move over a major
resistance even though it didn't follow
through i'm taking off profits through
to cover my risk and then really see
how the next pullback is and see if
there's a potential maybe opportunity to
if there's a strong consolidation so
that was our first real pullback there
1350 pretty well and bounce right back
to 14. so that's a little bit of a
and then we get a little bit of chop
consolidation here i'm going to skip
just about a minute so this is like the
so i'm still in my long and i'm thinking
okay well 1370 was really a big level
let's see how after breaking out over 14
if as we pull into 1370 if people are
willing to buy this if they think hey
this has good news i think there should
be real you can see that buying candle
even though it was a red candle did have
even since the market opened so real
on that upward move to 14. so over 14
again and i really think shorts are
so actually doubled or almost doubled my
and got longer because i had that nice
consolidation pullback over 1370
1370 is now a clear area for me to risk
if those are bids are going to give out
yeah where did you get longer right
um looks like 14 10 so on the breakout
oh oh sorry not fully sorry so i got
213.90 and then my last 100 at 14
10. yeah i mean it strikes me as
you want to think about could you have
bought that closer to 1370 that's kind
of the real level right there
yeah yeah that's very true that's one of
the reasons why we think about
what the atr in the stock is now
obviously it's going to be bigger
today but it is a 13 14 stock
and you essentially have paid 40 cents
on a stock whose atr is less than that
my memory is correct yeah it's uh right
level i like the so i like the idea that
you know it's sort of holding a 1370
and being along to see if it'll run from
1410 is not a really good price for
yeah i guess i got filled like an
average price of 14 which is definitely
uh not ideal even if it is a momentum
but yeah the real trade would have been
um that's just definitely something i'm
working on and why i review the tape on
these morning drives and see
look i mean your thesis says hey i think
this is going to be pretty good it's got
we've got a great deal with google i
want to see if it actually doesn't go
look it didn't really get down below
1350 when it got above 14
it actually really couldn't get below
1370 so you're sort of looking for
even though it's been a downtrend in
that 20 area in the pre-market you're
looking for that area where it can't go
and you're saying if i can find an area
where it doesn't go down any further i
can get long there and then this thing
you're doing a good job of noticing that
but you want to if you can try and buy
it as close to where you are noticing
as is possible right yeah and that's
probably the biggest thing i'm working
on right now is because i often trade
these momentum trades and these opening
some when they don't work you do slip uh
definitely more than you'd like
uh when hitting out so that can
detriment to profits so finding these
support areas to buy into
is always definitely gonna be more i
mean if you're going to buy 14 10
you know you're wrong below 13.50 you're
13 60 60. where are you wrong
yes uh probably 1370 like 68
30. i don't want to see it hold cleanly
i guess the real stuff yeah it's 42
to have a good risk reward you know that
need to make a couple of bucks
uh three to one is you know dollar
so think of it that way right definitely
momentum breakout lots definitely hurt
your price or those momentum
if you're going to buy the momentum
breakout you just can't have that thing
for that to work out for you to buy it
i don't think you bought it at the right
price yeah i don't think you did buy at
that right price that this thing can't
because you got to have your risk reward
make sense remember our first thing that
we do in trading is we control our risk
we're going to walk into lots of good
trades that's going to happen
but even on a good trade you know
42 cents away from optimal price and you
exactly at 1370. but 42 cents away from
optimal price it's going to really mess
your risk reward yeah definitely because
it brought my average price there
to 13.96 on the remaining
so yeah and then under 1370 i would have
so about 30 cents risk after
definitely like you said could have just
saved myself 30 cents a risk and that
could have allowed for a lot more size
definitely um maybe the right idea just
not the right area to add and that's
i'm glad you point that out to me and
something i'm gonna definitely
continue to look at and look back at my
other trades and see if i've made this
um mistake with my ads on my opening
drives because i do often have solid ads
on these trades but the price
i add is usually uh not the strongest
um because i'm trying to do the momentum
yeah you're right to add you just need
to do a better job getting at the right
price but you your your thought process
add more risk is correct right
okay yeah that helps a lot i'll
definitely keep looking at that then
we had that pullback like we said to the
and then we want to see if we can get
so we're starting to see it hold over 14
only tested a center two below
so i sold like one seventh there at the
just knowing it's kind of pre-market
range there were some sellers and
but then i'm thinking the real moves up
um or at least two fourteen fifty
and in the next minute we are actually
going to get our first limit up halt
so this is really important here to see
how weak this pullback is
to show that there's real continued
strength there's like no volume on this
matt you see how that's made a new high
yeah yeah see how i'm not moving made a
or out here and then yeah yeah yeah i
mean it just got up into the 30s that's
the new high from the open
what do you want to be thinking when you
see that new high from the open
look your thesis says hey i think this
has come off from 20 but i like the deal
i think there's going to be a lot of
buyers that may come into this i'm
looking for support areas
i've seen one at 13.70 now i'm above the
now that you're above the opening range
what is the market telling you
i should be thinking that anyone who had
been trying to short this in that
pre-market range a lot of them are going
covering out there's clear buyers with
volumes so this could be a longer term
trend move if it is an institution or a
big desk something along those lines
and what should you be doing uh most
yes and how should you be trying to add
pullback here when you should be bidding
right yeah so you want to be bidding in
and at a minimum so i'm instinctively
break the top of the opening range and i
i see that i'm thinking i'm right i'm
right my thesis is right it's being
i'm more likely to be right than i was
i want to bid at a minimum in front of
and then i want to watch the pull in and
back into 14 and it can't go below a
i'm going to think about adding you know
maybe goes to the teens i'm going to
and seeing if i can catch this this this
run to the upside does that make sense
that makes a lot of sense to try and
wait for that area where it starts to
and you see that held level and try and
for the continued breakout so
i guess this candle we just are watching
might be that opportunity
so you get a pull back don't doesn't
but like 14 11 12 13 was holding well
then we should be breaking out here and
yeah i mean do you see how it came into
1411 and it stopped going down
yeah and it started to tick back up
bye definitely yeah yeah time to add
and then it never pulls back from there
so i sold another fifth here
right before the halts just figuring
down to about half of my starting shares
so then i'll skip to the reopen
and this reopen i'll preface
it so we know what we're looking for um
it barely pulls back when it reopens
and kind of just holds this 1450 area
pretty um it goes limit up again in like
get ready for the reopen so you can see
there's just no pullback off the reopen
it was in the 50s for a second and now
so i take off some risk again
heading into this 15 area knowing that
that can be a psychological level we saw
we don't quite get the 15 so i was glad
i took some out at 1480 there
but still thinking this is really strong
still thinking this can go limit up
again especially with the low floats
recently we had seen kodak before this
and you can see that 15 can't even
really hold as a resistance
um i sold out a little more over 15 at
i didn't know yeah and look it's always
good to have a system to take profits
into a not move my sense is a better
one-fifth into that first limit up
one-fifth into 15 and you should be at a
long three-fifths of whatever your
okay yeah i'm down to one-fifth now
and then even less i sold another 50.
when i felt like we were getting
overextended but this is one of the
biggest critiques i have in my critique
scaling out in all of here there was
really no pullbacks there was really no
weakness like i should really be
thinking this can go limit up again
after seeing so many variables in my
favor into the first limit up
it reopens is so strong and then
just continues going um so we'll see
what's the short interest in this uh
the short float i think was only like
so it didn't stand out to me too much
2038 and you can see we open up above
and so this is the last limit up halt
context and i'm gonna show you what my
final exit sign was on my last shares
we're gonna see it break up to 17
have like a large bid there and when it
can't hold that bid over seventeen
i take my last um shares off so we'll
i only skip that just like one
okay to reopen in five seconds
you see we reopen right above 16. it
we even have bids below 16 to hold it up
i'm sorry we had one more haul after
so yeah hold 16.81 so i still have a
little bit of my shares only 25 trying
definitely scaled out a little too early
so the last three open is the one where
17 and then it quickly gives out ending
start to reopen see we're over 17
and so i'm like okay we held that held
we popped up so this is really strong we
should probably just like go up into 18
and go either limit up again or at least
and then you're going to see we're going
to pull back to 17 bids are going to get
decremented and i'm going to get short
flat completely sell my long position
and then the stock actually does go
from there so watching the 17-17 gave
yeah really good exit excellent really
well thought out good job
that's a great exit and you know really
good formulated plan right here good
formulated trade right here
good good example too of what things are
in this uh this marketplace where
you can really catch a bundle by getting
really good trade i'm gonna let you end
good work appreciate the tape really
good examples of using the tape really
like how you incorporated that into your
playbook so you have that going forward
and love you love the exit loved your
last exit right there at 17 spot on
hey go ahead and click our subscribe
button so you don't miss any of the
videos they're producing for you and the
trading community and please
take the time to add your feedback in
the comments section for what videos
you'd like for us to produce next
and what you found helpful from this
video from all of us at smb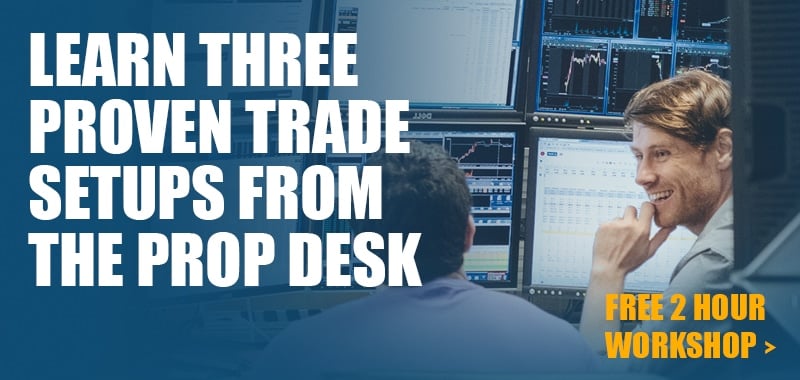 * no relevant positions