In the premarket Seadrill, an offshore driller, announced it was suspending its dividend as this headlines shows:


This is news of changing fundamentals in a stock that gets my attention.  When a company suspends its dividend many shareholders HAVE to sell as that offering no longer fits their investment strategy.  Further the suspension of a dividend signals financial weakness in a company as they now have a weaker cash position.  In short, there will be many new sellers in a company that is now newly weaker than yesterday.
I love to trade changing fundamentals trades.  Even after SDRL gapped down on this news there was and is opportunity.  Here is a quick look at the intraday chart as of 11AMish.  And this stock is a candidate for a low of day finish given the news.
This is a news pattern to consider adding to your trading.
Seadrill Intrday 1minute chat: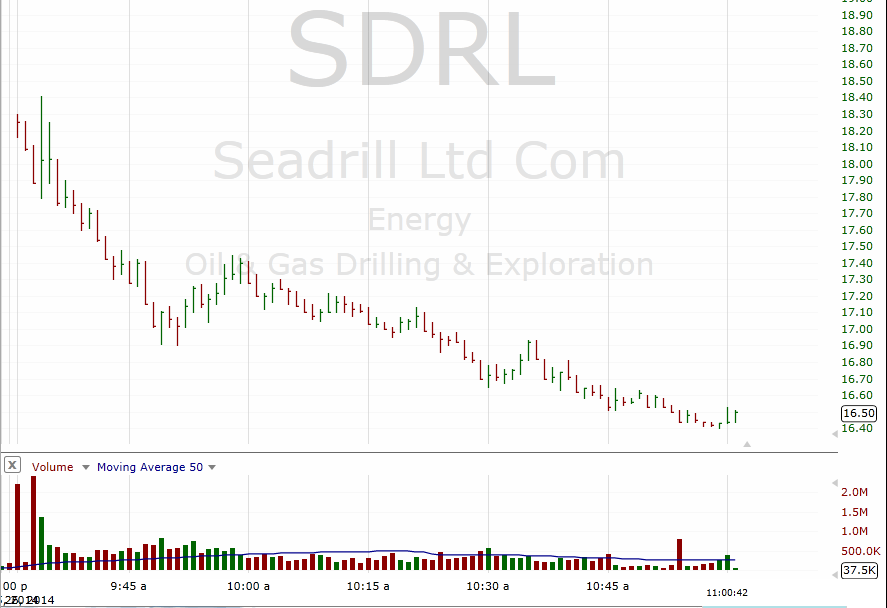 *short $SDRL
Mike Bellafiore is the Co-Founder of SMB Capital and SMBU, which provides trading education in stocks, options, forex and futures. Bella is the author of One Good Trade and The PlayBook. He welcomes your trading questions at [email protected]