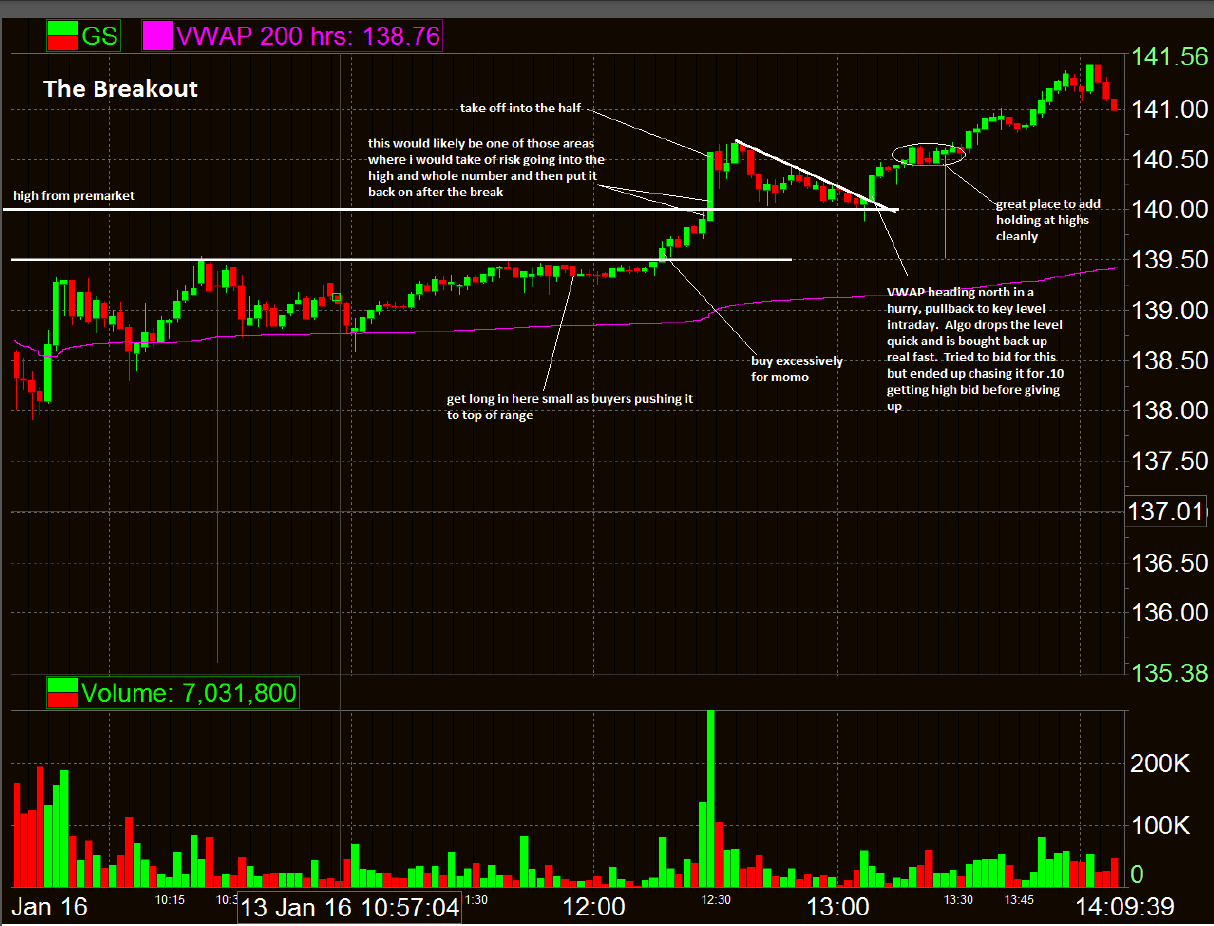 This is a text book example of a Breakout Trade with GS above 139.50.  We call this an Opening Range Breakout Trade to be most exact.  With HFTs these trades do not work as well as they did in the past.  When a stock has fresh news and the level is huge then this breakout trade is more likely to work.  GS breaking out on shorter term technical levels helps the chances of this trade working as well.
In honor of my next book The PlayBook coming out in March, we have been doing a webinar series The PlayBook.  The idea is to give you a sneak peak into how we think through trades.  It is not our intention for you to copy these trades.  We would rather you understand how to think through a trade like a pro trader and develop your own PlayBook.  But you are more than welcome to co-opt a trading pattern that works for us and see if you and make them your own.
Today during our webinar series we will be discussing this GS from today as a Breakout Trade.  I hope you sign up here and join us.
Mike Bellafiore
no relevant positions
Please follow and like us: