This is the setup that has offered the highest win rate intraday since the beginning of October and the greatest risk/reward ratio. It is the setup that I chose to write about in a very cool trading book that will be released in 2011 and I discussed it last week in Vegas during our tape reading/intraday swing lecture.
The Criteria: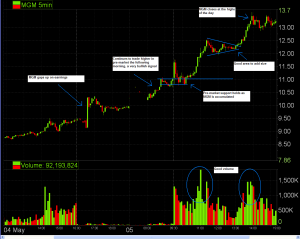 growth stock reports better than expected earnings and raises guidance
the intial after hours reaction to the announcement is a move to the upside with heavy volume
the next mornings premarket volume is at the top of the prior day's after hours range or at a higher level
The Execution
Buy first lot at the bottom of the premarket consolidation range. If no consolidation then wait for market to open before trading
Buy second lot above pre-market resistance. Place stop immediately below pre-market high.
Hold 50% of position until the market closes
This setup will work in any type of broader market conditions. It tends to work the best during a longer term uptrend in the market where the momo funds who seek this setup are particularly aggressive. If you are an experienced trader you can truly crush this trade. Your eyes should literally light up if you come across this setup during the next earnings season.
Take a look at these charts from the most recent earnings season. And by the way, also notice that the intraday moves are just as large as the gaps, so no more complaining that the overnight gap took away your opportunity to get long 🙂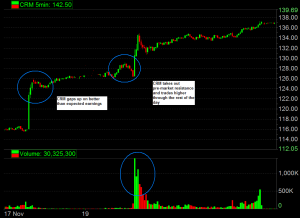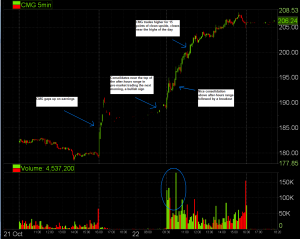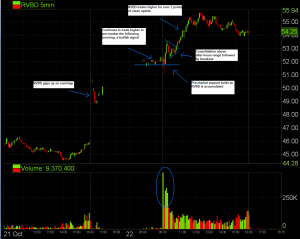 Please follow and like us: