I have an idea for a new blog series. I will try at least once a week to post a setup based on SMB Fundamentals: Fresh news, Technicals, and the Tape. But in the interest of it being a learning experience and also a recognition that the readers of our blog are way above average intelligence, I will ask for your analysis of the setup prior to posting my thoughts on how I would trade the setup.
These setups will be second or third day plays in order to incorporate "the tape" as part of our analysis.
When contributing your analysis on how you would trade the setup you can also incorporate hypotheticals on what type of price action would get you to be more aggressive or more cautious with respect to executing your trades.
SMB Fundamentals:
Intraday Fundamentals/Fresh News:


24-May-11 08:19 ET
In Play
Gapping up : 

In reaction to strong earnings/guidance

: SOLR+12.7%, HSFT +6.5% (ticking higher),  CISG +5.4%, PWRD +5.1%,AZO +3.0%, EP +1.4% (ticking higher)

Technicals: traded in a 40 cents range for the entire day; had a new 52wk closing high
Tape: There was a seller the entire day at 20.40
Long Term View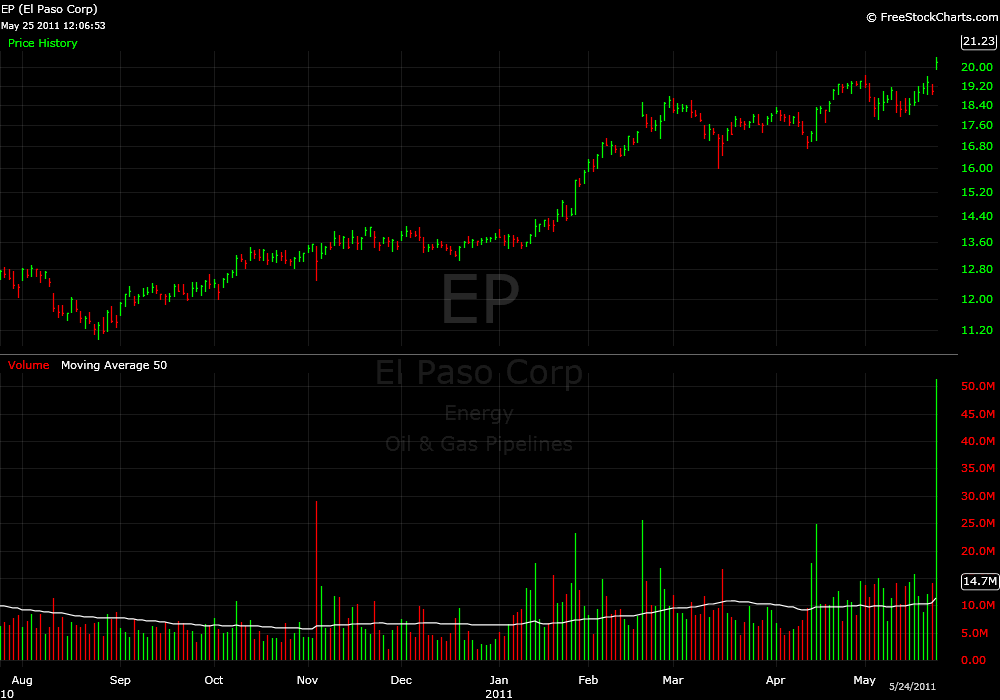 Intraday View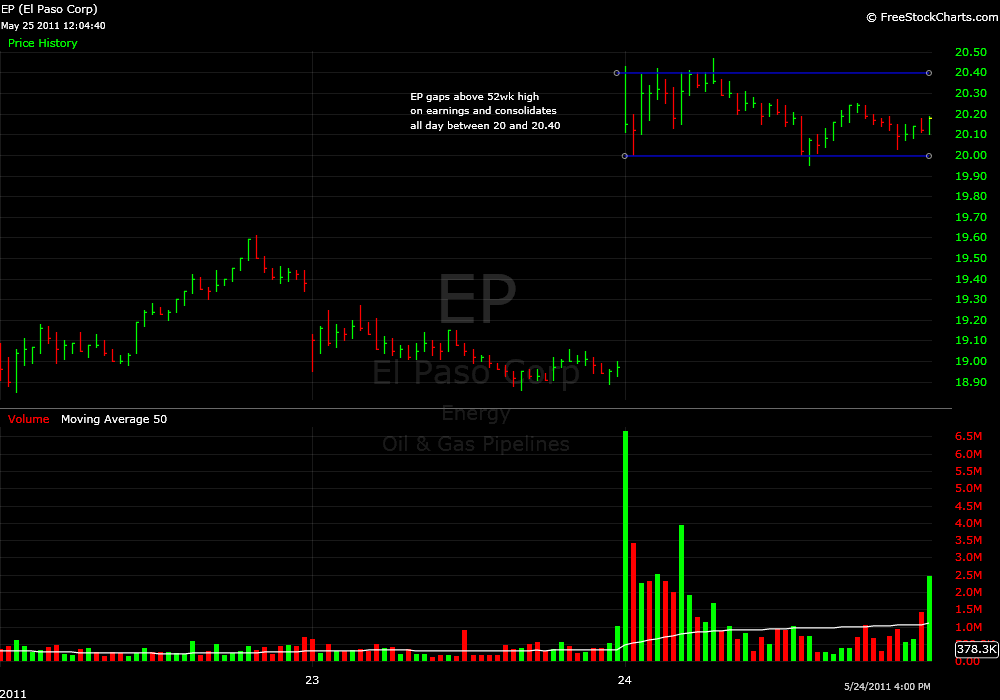 Please follow and like us: