Hi Mike- Hope you're well. I am a part of your Foundation course and have been enjoying the education thoroughly. One of the skills I'm learning to develop is trade the open in stocks that are In Play. I perused the BBY blog from today and observed the move in INFY on the open. My question for you is are these opening drives any different from the move in TIF from yesterday?
BBY and INFY moved up on positive fresh news. TIF was a reversal from the pre-market bottoms. All of them had a great opening drive but for different reasons. Can I treat it the same way or would you differentiate?
Thank you in advance for your time.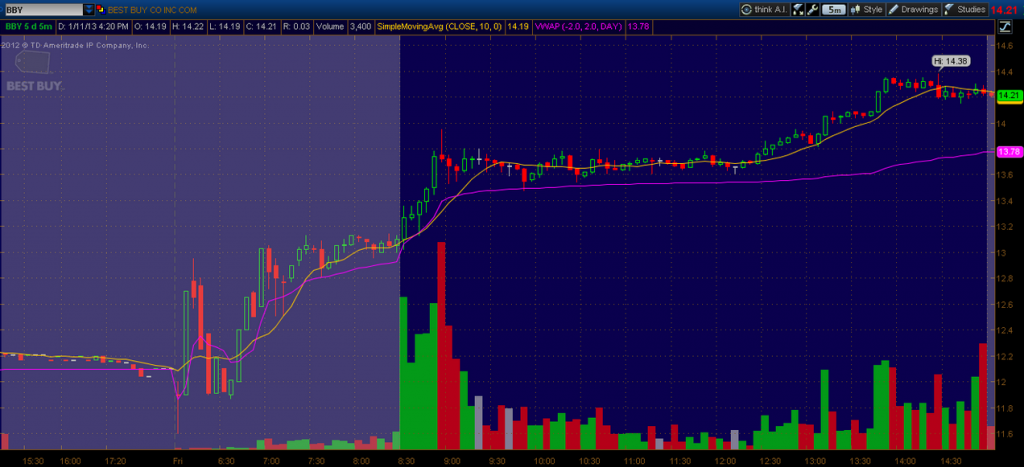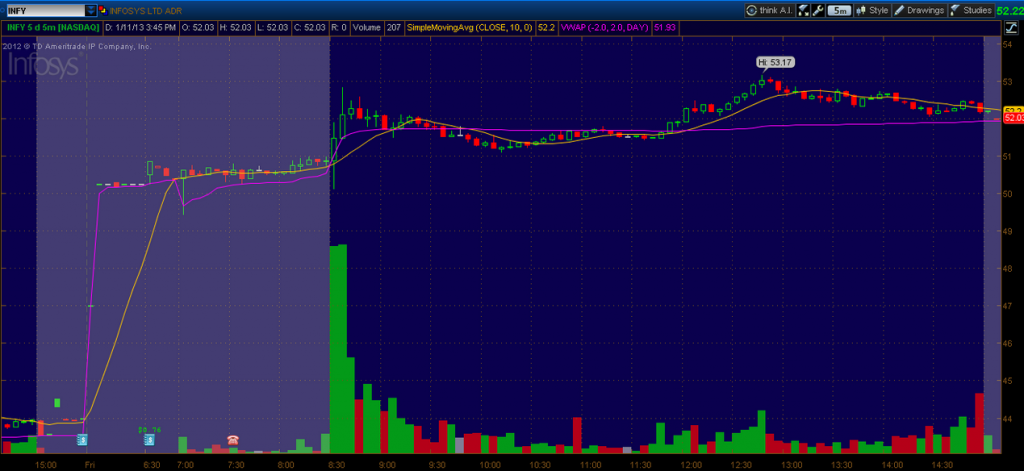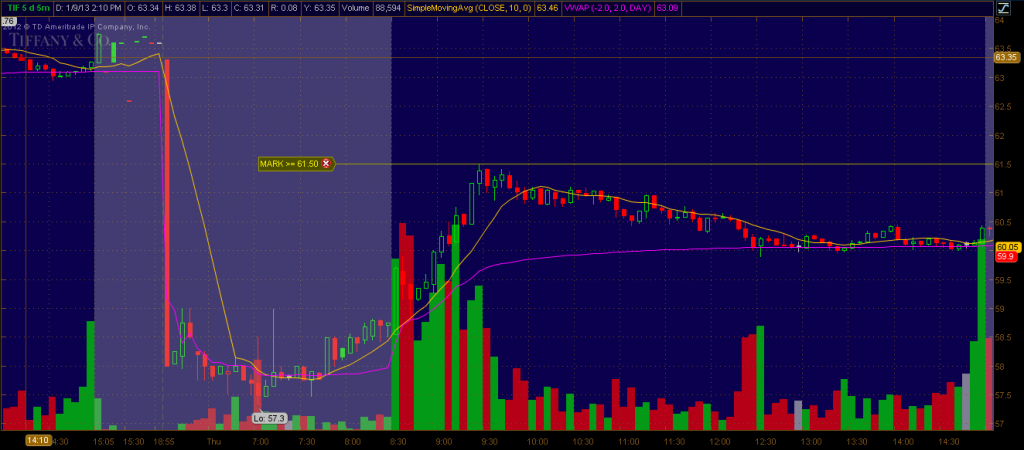 @mikebellafiore
Let's define what we mean by an Opening Drive Play.  This is a momentum trade right on the open, right after 9:30AM.  You are expecting a sharp move in one direction for a stock.  You enter, with a tight stop, and play the momentum of that stock.  When the stock slows on the tape you exit.
BBY is a good example of an opening drive.  It gets above that 13 level which we were using as an important level and then has a nice push higher.  We discuss this drive in more detail with the post Here is how SMB Trader, The King of Men, traded BBY on the open.
INFY is also an Opening Drive Play but one with more risk that BBY.  Think of an Opening Drive Play as having subsets, all with distinct variable that you must adjust for.  INFY had gapped up significantly.  If you play for a drive and are wrong, a big rip is possible.  Also INFY is a faster stock than BBY, so you will have to make quicker trade decisions.  Further, there was more reward if you caught the drive as its volatility was higher.  It will be much harder to get into INFY, you will have to hit out faster to play responsible defense, you will have to detect the slowing on the tape to sell faster.
When a stock gaps up like INFY you might think of the idea of IT IS NOT GOING DOWN.  If I see a stock like INFY not trading below a price right on the open, I may enter, set my stop below this area, and try and hold for the opening drive.
Also I look for areas of increased volume in the premarket.  Say INFY could not trade above a certain price, after significant volume and then does.  I may now get long and try and hold for an opening drive.
The distinction with TIF was that it gapped down.  I would like to consider this more as a bounce candidate.  I talk about how to play such set ups here.
I hope that helps.  Keep working on your trading game.
Mike Bellafiore
no relevant positions
Please follow and like us: