SMB Systems Trading
We all have the basic need to be right, and for many of us being right is more important than making money.  Systems trading can break that cycle and help set you on the path to making money more consistently.  And we need to fight back against the high-frequency computer programs that are making discretionary trading more and more difficult.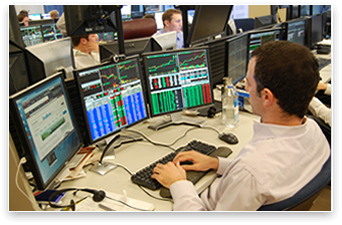 What will you learn?


It starts with an idea.
We will teach you how to turn an idea into a set of rules—rules that you might already follow as a discretionary trader. Or a new idea that you have never traded before.

It's not just rules.
We will teach you how to think about rules, what rules can work together, and what rules are a waste of time. We will help you jump start your development by keeping you from going down blind alleys based on our experience.


Testing, testing, and more testing.
The vast majority of the time in developing a gray box or black box is spent in testing. Not just one stock, or even a handful. Not just one time frame. Not just one set of market conditions. Not just one asset class. Either it works or it doesn't, and if it
doesn't we move on.



It has to make money.
All too many traders are saddled with the psychological burden of having to be right, or as we say, "they would rather be right than make money." We will teach you the simple statistics that will predict whether your system will make money or not. And under what conditions. And how much.



Silver bullet or silver shotgun pellets—both can work.
We will teach you how to build a system that targets just a few—or even just one—asset. Maybe you just trade eMini's or just a couple of FX pairs—we can teach you to build a system for that. Or maybe you would like to trade hundreds of stocks, spreading your risk over many, many open positions—we can teach you that as well.



Every system has a sweet spot.
We will not only teach you how to find the sweet spot, but more importantly to build a system with a sweet spot that matches your trading psychology. No sense building a system that you will never use if it runs counter to your personal psychology.

So you want to use leverage—maybe a lot of leverage.
We will teach you how to think about leverage. And more importantly, about the risk of ruin.