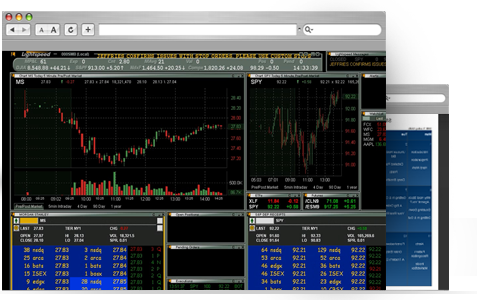 SMB Trading Tools
---
SMB's trading tools offer actionable trading opportunities to you. On our desk, forty pairs of professionally trained eyes scour the markets to find the best risk/reward opportunities and then we share these ideas. Now armed with our trading tools you can consistently gain access to the best stocks and trading levels discovered by our well-trained proprietary trading desk.
---
The Sharing of Ideas Is A Core Value
---
SMB uses technology to give our traders an edge for today's markets. Our trading tools ensure that our traders are armed with the best stocks and levels prior to the market Open each day. Once the day begins we share the best trading setups and entry points via our intraday alerts software. And finally, after the Close we conduct our SMB Tradecast to help our traders hone their trading skills each day.
---
We offer the following Trading Tools:
---

Stocks In Play
---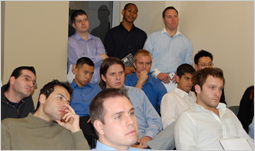 ---
More Ideas, More Opportunities
Having traded over the last two decades, SMB understands that we are only as good as the stocks we trade. Our SMB Stocks In Play is designed to ensure that our traders are in the best stocks. Stocks In Play offer the most favorable risk/reward trading setups. These stocks have significant order flow which leads to advantageous intraday liquidity and volatility.
30 Day Full Access
Best Levels, Best Stocks
Morning Live Broadcast
Stocks & Research Shared
Second Day Plays
Technical Trading Levels
Market Commentary

SMB Radar
---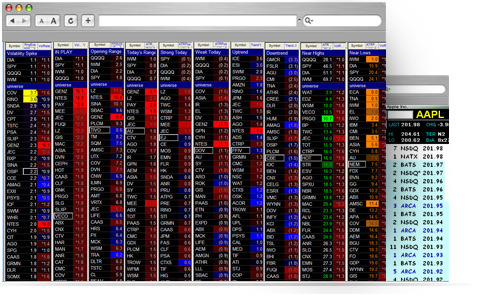 ---
Delivering the Best Trading Ideas for Success
Traders are constantly bombarded with information in today's markets. With thousands of stocks trading every second of every trading day, it is impossible for anyone to be on top of the important moves in all stocks. Even for highly skilled traders, the difference between a losing day and a great day is often simply being in the right stock, but how can you be sure you are in the stocks that really do offer exceptional opportunityy.
30 Days Full Access
SMB Proprietary Algorithms
Audio Notifications
Feedback on Filters from SMB

SMB Scanner
---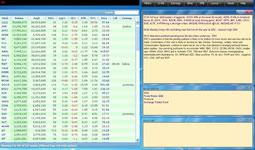 ---
SMB Scanner
The SMB Scanner combines multiple sources of information to quickly identify stocks that are in play or likely to be in play during the trading session. It integrates data from Benzinga Professional real time news feed, real time quotes, earnings calendars, webcasts and a stock trading characteristics database.
customizable filters
stock trading information database
links to all webcasts
customizable order and display columns
upgrades/downgrades
daily earnings filer
customizable layout

SMB Real Time
---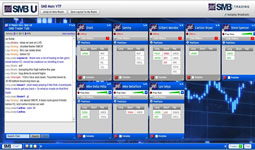 ---
SMB Real Time
join our community and listen to our senior traders during the day executing the plan discussed on the morning meeting. You can view stocks they are trading and interact with them using the Chat feature.
30 day full access
shared levels, our best stocks pre-market and intraday
second day plays
best trading setups shared
real time comments
chat with our senior trader
learn from our positions