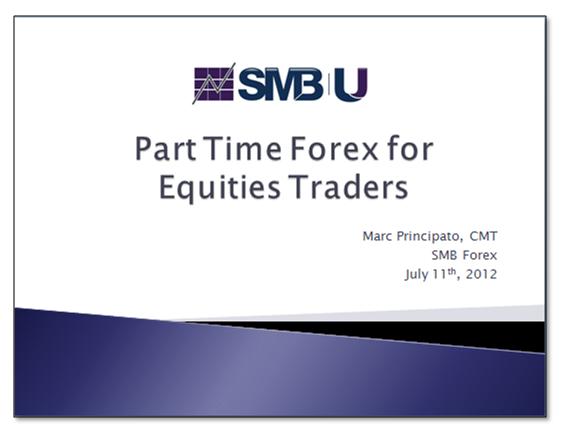 In this presentation, I explain the subtle differences between forex and equities trading.
I also introduce the S&P / FX intermarket relationship and how I use this as a filter in his own trading. You can also see my recent blog example here.
I conclude the presentation with an example of one type of trading strategy that is employed by professional traders on the SMB Forex desk. I also show how the S&P correlation applies.
So what do you like more about the forex market compared to trading stocks?
Marc Principato, CMT
Director, SMB Forex Training Program