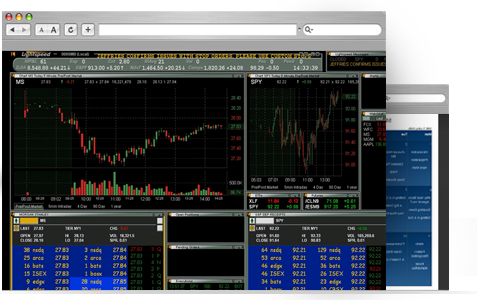 SMB Training Programs
---
Develop the Trading Skills of a Professional Trader.
SMB Training Programs, initially developed for our proprietary desk, arm new and developing traders with trading skills to navigate today's markets. We do not teach just a few charting setups. We teach you trading skills so that you become a self-directed, well-rounded, professional trader. All that we offer to our proprietary traders is now available to you.
---
Giving Yourself the Best Chance to Succeed
---
SMB was founded on the principle of providing the very best intraday training program on the Street. Our focus is on giving the new and developing trader the best chance to succeed. Developing trading skills is stressed. A well-rounded, self-directed, consistently profitable trader is your goal...

Our training programs are tailored so that you find out how good you can become as a trader. We use the advantages of modern technology to teach you exactly how we think and trade.
---
We offer the following programs:
---

Foundation
---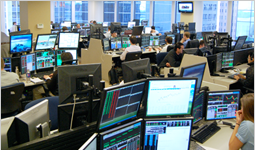 ---
Become a Professional Trader
The SMB Foundation is a five week, extensive training program that teaches trading skills to the developing trader.
The fundamentals of Trading
One Good Trade
How to find the Stocks in Play
Reading the Tape
Reading Charts
How to Review your Trading
Trade Execution
Risk Management
Psychology of Trading
SMB Foundation Trading Plays

Trader Development
---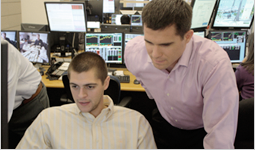 ---
Mentoring and Guidance
SMB Trader Development is a 4 month mentoring program where a new trader's trading skills are monitored by a mentor to make sure they are being habitually executed. Focus is given to the building of trading plays so well skilled traders can fully execute on opportunities in the market.
Train Online or In-House
Build Your Playbook
Learn SMB Foundation Plays Subsets
Full Access to Trading Tools
One-on-One Mentoring
Comprehensive and Demanding
Be Extended an Offer to Trade

Reading The Tape
---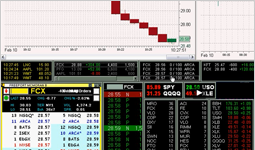 ---
Professional Trading Skills
Reading the Tape allows intraday traders to determine the next move in a stock just by examining the bids, offers and prints. Reading the Tape (RTT) is an important skill that all intraday traders must develop
2 Day Extensive Online Course
30 Days Access to Full Program
30 Days Access to SMB Tradecast
Improve Your Trading Consistency
Analysis of Trading Skills and Execution
Develop Effective Entry and Exit Techniques

SMB Options
---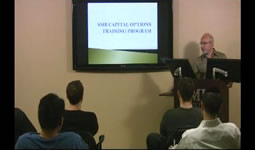 ---
Be a full-time Options Trader
SMB Options is a two month course of study combined with practical trading simulation.
17 training sessions
basic building blocks of options spread trading
market neutral strategies
directional and speculative strategies
homework assignments
Paper trade each strategy
One-on-one mentoring meetings

SMB Forex
---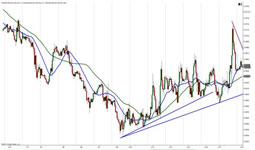 ---
Develop skills of a professional FX trader
SMB Forex is a 6 month program that teaches you how to develop the skills and think like a professioanl currencies trader.
high probability trading areas
proper use of market correlation
price structure
trader profile
risk management
one-on-one mentoring
daily trading map
risk calculator