SMB Scanner
The importance of trading the right stocks cannot be overstated. There is a lot of information that has to be processed to find the best stocks to trade every day. The SMB Scanner combines multiple sources of information to quickly identify stocks that are in play or likely to be in play during the trading session. The SMB Scanner integrates data from the Benzinga Professional real time news feed, real time quotes, earnings calendars, webcasts and a stock trading characteristics database.
Proper Preparation
Sophisticated customizable filters
Stock trading information database from Senior SMB Capital traders
User defined stock information database
Links to all webcasts with time that can move a stock price
Customizable order and display of columns
Advanced sorting, including by latest news item
Highlight of notable earnings surprise and of multiple upgrades/downgrades
Daily earnings filter
After hours screen with real time quotes
Earnings tool with graphical calendar and historical graphs
Customizable layout
Link to LightSpeed trading platform

SMB Scanner overview video
Get all the information you need to know to prepare for the trading day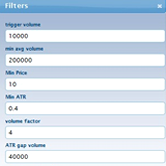 Filters
Customizable filters to show only stocks that fit your trading style -- choose values that make sense to you for the time of day you are running the scan.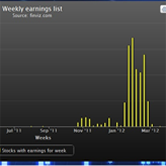 SMB Earnings Tools
Review how many stocks are reporting on a daily and weekly basis using the graphical bar earnings calendars.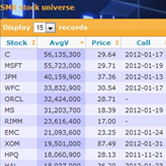 SMB Stock Universe
Sophisticated earnings calendar for a subset of tradable stocks that SMB considers are suitable for day trading.
Stock Data and Database
The Scanner comes with a database of information about the trading characteristics of specific stocks. Master database populated by senior SMB Traders and a custom database for each user to input their comments on stocks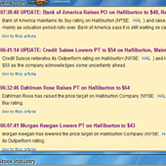 News Feed
Trade the most In Play stocks. The SMB Scanner combines Benzinga Newsfeed and real time quote data to quickly highlight stocks that are in play. Data is updated in real time.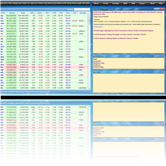 Customizable layout
Customize the layout of the scanner according to your trading needs. You can add or remove windows such as ticker window, stock data, color coded events, earnings alerts, Benzinga Professional newsfeed, stock sector info and stock trading information database.