Often traders miss a trade and carp, "I should have crushed that."
Or they make a trade and make too little, mumbling, "I should have made more."
What happens next separates the elite traders from those not at their potential.
One of our traders left some money on the table with a trade yesterday.  He describes his experience in his review below:
SLS- Biggest winner of the day. pretty much straight down off the open and never took any heat on the trade. Honestly felt that i was not big enough in this trade and was mad that i didn't get more aggressive on retest of VWAP earlier in the morning. Have been waiting for this setup over the last several Days and should have taken more out of this one.
Notice what the trader has done well.  Trader has made an excellent stock selection.  Trader has traded a setup from their PlayBook with edge.  Trader profited.  Trader gained the experience of executing a trade for which he had edge.  He tasted the trade.  He lived the real-time decisions tick for tick.
And then he did something even better.
Trader specifically points to how and when he could have added size, inside of his trading system, to make more money.  Trader provides a solution to trade better that makes sense to his trading style.  He does this all from a positive experience of a profitable trader, after gaining the experience of the trade.  Trader gains an important rep with this review in making more in this trade so he is more likely to make more going forward.  This is how you make more.
The trader not at their potential expresses regret without the solution for their trading system.  Or they envision a way to trade the setup bigger that is not withing their trading system- mostly meaning not controlling risk/reward.
*no relevant positions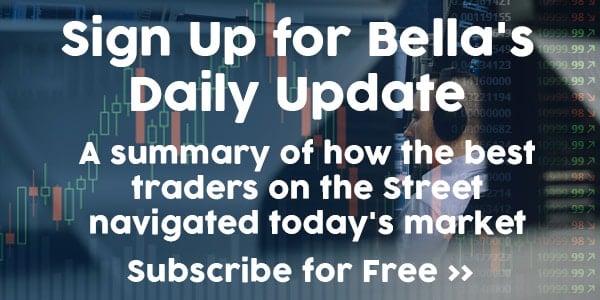 Please follow and like us: