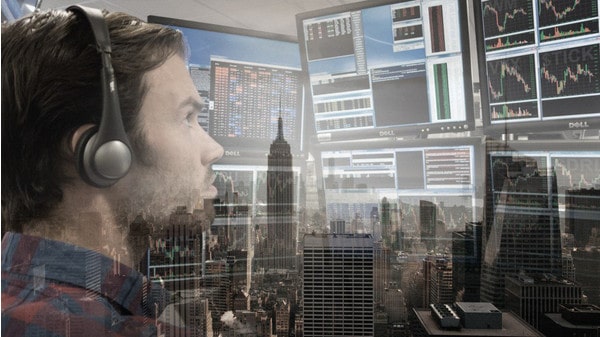 In a monthly review, a promising trader found an important area of improvement: build trades around the direction of the real trade.  The trader in his monthly review wrote: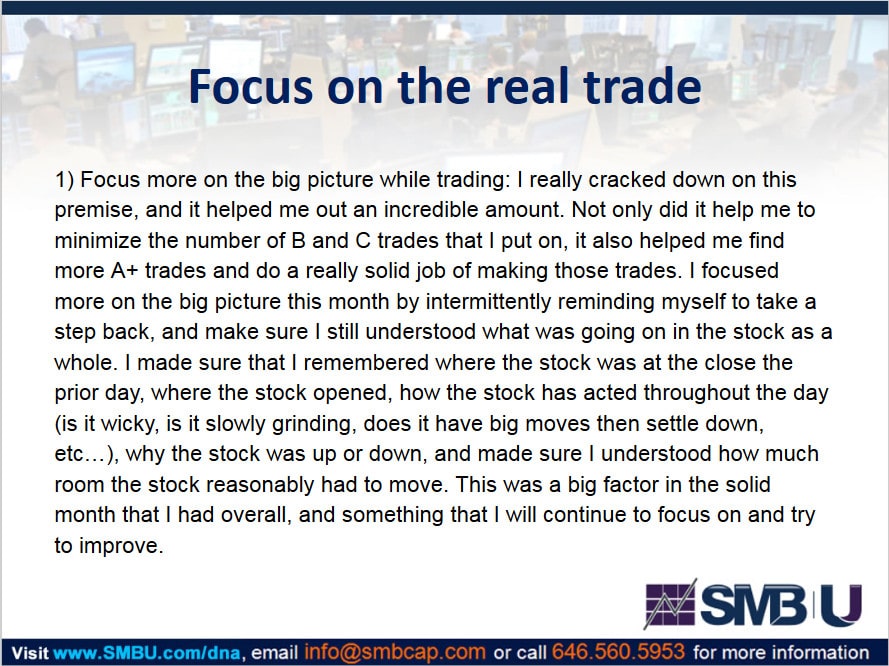 Before the Open yesterday, our top trader was fielding trade ideas from junior traders on his desk.  One junior trader offered an idea that was dismissed by the top trader.  He counseled, "The news is not good enough to be interested in that stock."  This top trader wanted something that could soar or dive intraday to make it worth his attention.  Looking at the big picture for this opportunity, it was not big enough.
I was chatting with Merritt Black about his recent strong trading performance in crude oil and why.  Merritt explained his top down approach that allowed him to gain edge.  He was making intraday trades, but his top down approach was helping inform his trade decisions- even intraday decisions.
I talk about this concept in more detail here, in our last online class.
As active traders, we can get caught in the minutia of moves.  The ticks, the one minute charts, and the tape can cause us to lose sight of where our product/stock is really headed by end of day and week.  Take a step back, like this promising trader above,  and see the real trade.  And then build trades around the direction of that real trade.
As always, I welcome your comments and trading questions- [email protected]
*no relevant positions
Please follow and like us: