During his daily review, a developing trader from the desk, shared a strategy taught by his Senior Trader to help not take profits too quickly.   This junior trader wrote,
(edited….Big Dawg) also helped me with my issue of taking off everything too quickly after I take profits the first time. During the last big up move that ADSK had up to 137.5 area, once it got to 137 he said just start selling 5 shares every 5 seconds, you'll feel better about the trade, feel like your taking profits, and still be able to hold onto a good amount of size if it goes higher. That piece of advice really helped me in that scenario in terms of taking off size slower when I think there is more room. I am planning on continuing to employ that strategy in the future to help me better hold things when I really think there is room.
I have used this technique in the past as well with expensive stocks/products.
It is comforting to be selling something and booking some profits.  Yet this technique leaves you in the real position with real size.  It is kinda brilliant.
Try it out.  I hope it helps.
Trade well.
*no relevant positions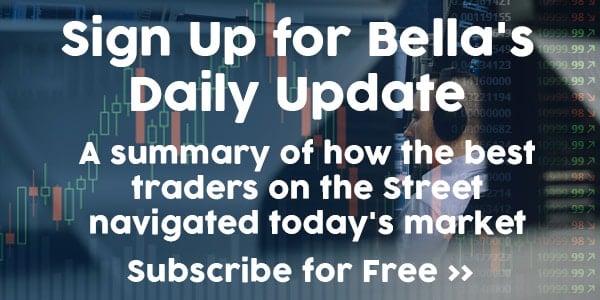 Please follow and like us: